Fans React as Fully Healed Conor McGregor Displays His Wrestling Prowess Amidst Shooting for His Upcoming Hollywood Debut
Published 09/26/2022, 8:00 AM EDT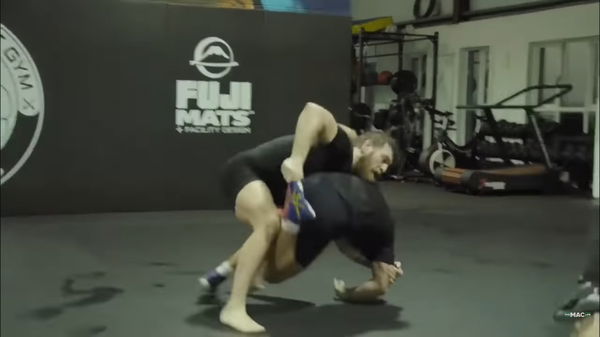 Conor McGregor is without a doubt the biggest PPV star in UFC history. As talks of his return to the octagon are heating up, 'The Notorious' one appears to be in good spirits and in great shape. Recently, the former UFC two division champion, shared some training footage on his social media. In the clip, he was seen wrestling with SBG wrestling coach, Sergey Pikulskiy.
ADVERTISEMENT
Article continues below this ad
Conor McGregor has been sidelined due to injury for over a year now. He suffered a clean break of his left shinbone in the much anticipated trilogy fight against rival, Dustin 'The Diamond' Poirier, at UFC 264. Judging from the training footage McGregor has been sharing, he has recovered successfully and is well on track to return to the cage soon.
ADVERTISEMENT
Article continues below this ad
Conor McGregor inspires fans with latest training footage
McGregor often shares photos and clips from his workouts. The star's physique is a testament to his commitment and disciplined lifestyle. Of late, he uses his posts to promote his own brands, McGregor F. A. S. T and TIDL Sport. However, Conor has maintained his physique with dedication and commitment, ever since his Cage Warriors days.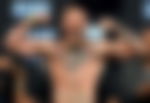 As Conor prepares for his return to the UFC, several fans shared their reaction to his latest training footage. An Instagram user named, alexsanchez020318, commented, "Damn I'm impressed how fast he recovered#HardWorkPaysOff."
Another user, Martinleenow, chimed in, saying, "Conor's wrestling and grappling has always been extremely underrated."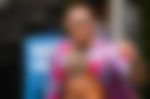 The NCAA jr. world champion, David Carr, commented, "High level wrestling! Impressive."
Yet another fan, mr.banerjee, gave props to McGregor, saying, "So coordinated. Say what you want but the Mac's movement is spectacular to watch."
User jason_skriller, who hopes for another title run from 'The Notorious' said, "@thenotoriousmma please come back to the ufc we all want to see u win another championship."
McGregor turns down a second Mayweather fight
Talks have surfaced recently about a second boxing match between Conor McGregor, and Floyd Mayweather. Mayweather and McGregor have both said on occasions that discussions are happening regarding the same. However, 'The Notorious' one took to Instagram to say that he was "Not interested."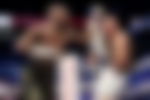 In August 2017, the pair fought each other in the biggest crossover event in combat sports history. Mayweather came out on top at 'The Money Fight' and kept his undefeated record intact. The duo has engaged in several back-and-forth exchanges since then and the possibility of a rematch remained open.
ADVERTISEMENT
Article continues below this ad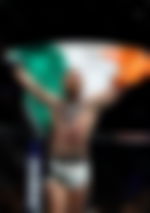 As Conor looks to compete after a long layoff, rumors of a potential return in the ring against Mayweather have surfaced. However, UFC President, Dana White, came out and shot down the possibility of May-Mac 2. White said "[McGregor's] return will be in the cage. Conor's looking to come back end of this year, early next year."
ADVERTISEMENT
Article continues below this ad
Watch This Story- Conor McGregor's best moments in TUF
The return of the Mac seems to be getting a lot of hype already. When do you think we will see him compete again? Share your thoughts in the comments below.
Edited By: Vibhanshu Kumar