"Far Less Than You Paid for Twitter" – Fan Inspired to Quit His Job by Joe Rogan Makes an Offer to Elon Musk
Published 05/12/2022, 3:36 AM EDT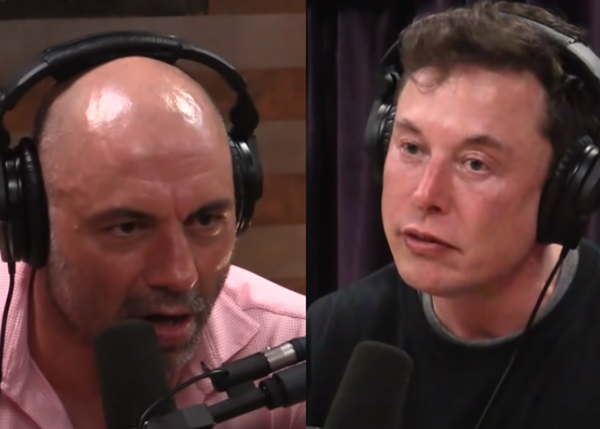 Inspiration can make human beings walk on the path to success. When a person has inspiration, they can achieve anything they desire. Athletes and celebrities often inspire their fans. UFC color commentator Joe Rogan did the same via The Joe Rogan Experience. A fan shared a post on his social media, crediting Joe Rogan and Elon Musk for inspiring him to change his life.
ADVERTISEMENT
Article continues below this ad
 

View this post on Instagram

 
A listener took to his Instagram to share how Joe Rogan's episode with Elon Musk transformed his life. Rogan re-shared the post.
ADVERTISEMENT
Article continues below this ad
The listener by the ID of tim_oliphant said, "Listening to Joe's podcast motivated me to quit my job and become self-employed. I've drawn since I was a kid, graduated from college with an art degree, but a few years later I found myself no longer pursuing art and stuck working a miserable home improvement job – mostly painting houses…"
He further added, "Joe's many rants about hard work, drive, discipline, pushing through creative resistance, being introspective, putting in the work, and paving your own path have been super motivating to me."
"This Joe & Elon drawing will always be special to me, most notably because it's the first of several times Rogan shared my art. He's given my work exposure unlike anything else which has helped ME believe in my art…"
The fan mentioned how his life changed, and he received messages of encouragement once Rogan shared his work. He pointed out in the post that at this point; he was 1 year into self-employment as a residential painter. Even though his business was growing, it was less fulfilling.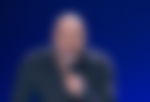 He revealed that a year after Rogan and Musk traveled the galaxy with their chimp buddy; he has now quit his 15 years of manual labor and is looking to make art his full-time gig. It is good to see the impact Rogan and Musk have had on people across the spectrum.
The fan made an offer to Elon Musk
After his words of gratitude, the fan added some humor to his post and made an offer to the Tesla CEO and Space-X founder, Elon Musk.
ADVERTISEMENT
Article continues below this ad
The fan offered to sell Musk his paintings. He said, "Elon, the original drawing is still available. I will sell it for far less than you paid for Twitter ;)"
The Space-X founder has been trending ever since he coughed up $44 billion for Twitter. He has been a firm believer in free speech and will look to implement this idea on the micro-blogging site. It thrilled Joe Rogan to learn about Elon Musk's purchase of Twitter as he too believes in the idea of free speech.
ADVERTISEMENT
Article continues below this ad
Watch This Story: Conor McGregor's Super Human Transformation After the Horrific Injury at UFC 264
Let us know which athlete/celebrity inspires you in the comments down below.