Five Facts You Need to Know About Alistair Overeem
Published 02/06/2021, 10:12 PM EST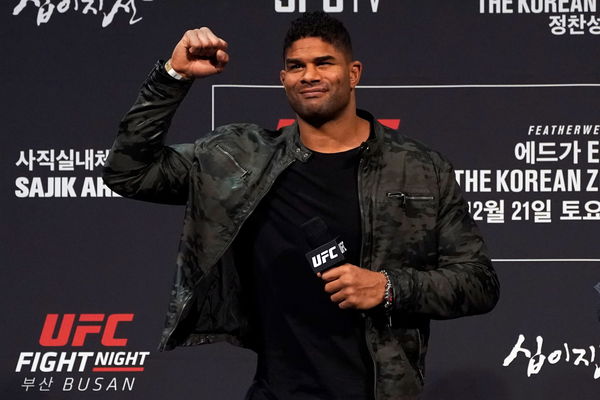 Alistair Overeem is one of the most decorated fighters in UFC history. The Dutch fighter is not only an MMA star but also a former kickboxer. Overeem has a lot of records and accomplishments to his name and is one of the most experienced fighters in MMA. He has competed in and won bouts in four different decades.
Undoubtedly, Alistair Overeem is one of the best the sport has ever seen, and here is a list of 5 facts about the outstanding fighter.
#1 'The Demolition Man' has defeated Brock Lesnar
ADVERTISEMENT
Article continues below this ad
Overeem made his UFC debut in the year 2011, where he was up against the former heavyweight champion, Brock Lesnar. Lesnar was considered one of the most dangerous fighters of his time.
The Dutch fighter was running at a winning streak of 11 and amazed the entire UFC fraternity by winning his debut bout against the best of the best. He showcased his kickboxing offense and could finish his opponent with a kick to the liver and subsequent punches at 2:26 of the first round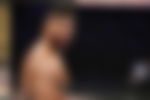 Dana White recalled what Lesnar said after his defeat:- "I'll tell you what. After my surgery from diverticulitis, this last surgery I had, I have never felt so good in my life.' He said 'I've had the best camp I've ever had, no injuries, I was in great shape. All the things that could go right went right. That guy is just that much better than me, and it's time to retire."
These words from Lesnar being recollected by the UFC President served as a telling endorsement for 'The Demolition Man'.
#2 Alistair Overeem has had the best MMA career
The Dutch fighter is a veteran of the game. His entire career speaks of the sheer talent and greatness that he brings inside the octagon. In his vast career, he has fought almost all superstars of the game or to be legends of the sport. He has fought fighters like Chuck Liddell, Vitor Belfort, Shogun Rua, Fabricio Werdum, Mark Hunt, Brock Lesnar, Frank Mir, Junior Dos Santos, Andrei Arlovski, and Stipe Miocic.
He has even gone up against rising stars such as Jairzinho Rozenstruik and Francis Ngannou.
#3 Overeem is a descendant of the royal family
Not many of his fans know that he has relations with the royal family of the Netherlands, and also the Grand Duke of Luxembourg. He has been linked with King Willem III from his maternal side.
'The Demolition Man' has definitely made his country and his ancestors proud by becoming one of the most notable fighters in the game. His success also led Prince Willem Alexander to invite him to dinner at the Royal Dutch House.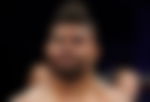 #4 Overeem is an international MMA star
The heavyweight fighter has numerous fights under his belt. Besides reigning in UFC, he was also able to claim a lot of titles before signing his UFC contract. The talented superstar fighter is a former Strikeforce Heavyweight Champion, DREAM Heavyweight Champion, and K-1 World Grand Prix Champion.
The one that completely stands out is that he is a fighter to hold world titles in both MMA and also K-1 kickboxing at the same time. Overeem is on his own in this regard. He will look to add the elusive UFC belt to his collection before walking away from the sport. 
#5 Alistair Overeem has a split lip
ADVERTISEMENT
Article continues below this ad
His fight against Jairzinho Rozenstruik went viral amongst his fans. The superstar fighter suffered a gruesome lip injury during the bout and lost via knockout in the last four seconds of the fifth round.
This is what the fighter tweeted after his injury:- "Getting stitched up. Lip not to sexy at the moment.. a little bit a fast stoppage if u ask me – but hope u guys enjoyed the fight"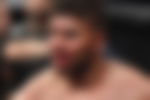 That defeat was his last one to date, and he dominated the fight against 'Bigi Boy' until that freak punch stopped him.
ADVERTISEMENT
Article continues below this ad
What is your most memorable moment from Alistair Overeem's career?