Five Facts You Need to Know About Daniel Cormier
Published 12/10/2020, 10:51 AM EST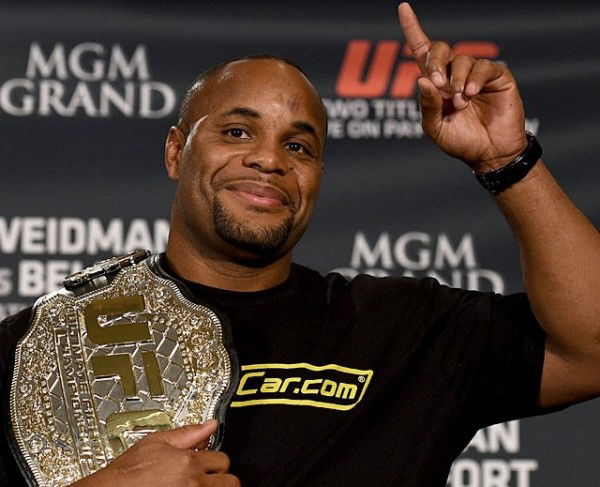 ---
---
Daniel Cormier is one of the most decorated fighters in the history of the Ultimate Fighting Championship. The veteran fighter is not only an MMA champion, but also an analyst and a world-class commentator.
ADVERTISEMENT
Article continues below this ad
Cormier has a lot of records and accomplishments to his name. The one that completely stands out is that he is a former Light Heavyweight and Heavyweight Champion. The talented superstar fighter is the second fighter in UFC history to hold titles in 2 weight classes simultaneously and is the first to defend titles in two divisions.
Undoubtedly Daniel Cormier is one of the best the sport has ever seen and here is a list of 5 facts about the great fighter.
ADVERTISEMENT
Article continues below this ad
#1 DC has been defeated only by two fighters
Daniel Cormier holds a stellar record of 22-3-0(1 NC) in his MMA career. Two fighters responsible for his setback are Jon Jones and Stipe Miocic. Jon Jones defeated 'DC' by a unanimous decision at UFC 182 in 2015. They again faced each other in a bout that was later decided as a No Contest.
Another rival of Cormier is Stipe Miocic, who has defeated the veteran back to back in 2019 and 2020.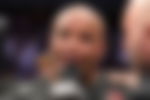 #2 Daniel Cormier faced tragedy in the past
The greatest fighters of all times had to face unimaginable tragedy when he lost his 3-month-old daughter in a car accident that took place in Texas in the year 2003. The fighter recalled, "I call the highway patrol. They tell me there is an accident on the highway and that there were three people injured and one fatality and that was her.
"Just guy not being responsible. Not paying attention. The baby is strapped in exactly how she's supposed to be. The guy bangs into the back of the car. She died at the scene.
"We buried Kaedyn in Texas and I just remember her casket being so so so small. I just remember her in the casket and not understanding why does stuff like this keep happening?"
'DC' also had to suffer the loss of his father at the tender age of seven.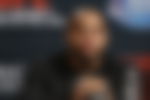 #3 Cormier was a star football player
Daniel Cormier is not only a great fighter in the MMA world, but he has also been associated with football in his high school days. He recorded his personal best of 4.5 seconds in the 40-yard dash. Due to his great football skills, he also achieved a scholarship to play football at Louisiana State however DC chose to wrestle as his future career.
#4 'DC' is a phenomenal wrestler
All Cormier fans worldwide are aware of his wrestling background. In his high school days, he claimed three championships in wrestling. He has a record of being the US National Champion for six consecutive years.
ADVERTISEMENT
Article continues below this ad
All these out of the box records of the fighter clearly indicate the greatness of Cormier.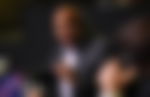 #5 Daniel Cormier is uniquely talented with his mic
ADVERTISEMENT
Article continues below this ad
Cormier is one of the best choices when it comes to taking over the commentary for an event. Due to his extensive background of fighting, he sees things differently and his analysis of various fights and fighters is just commendable. He is just best at his job and all the MMA fans are a great supporter of this talent of his.