Five Reasons Why You Need to Stop Following Joe Rogan
Published 12/17/2020, 3:54 PM CST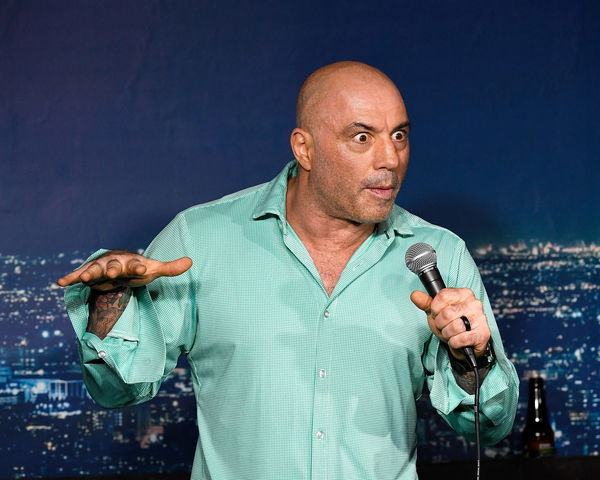 ---
---
The rise of Joe Rogan from the guy hosting Fear Factor and calling UFC fights to one of the biggest podcast hosts of the 21st century has been iconic in many ways. His deal with Spotify has quantified his popularity among the masses into a monetary figure. However, despite his great conversation skills, Joe Rogan comes with his share of vices as well.
ADVERTISEMENT
Article continues below this ad
Ever since Rogan inked the deal with Spotify earlier this year, it has been the case that everything he does comes under intense scrutiny. Moreover, it has also led to some of his past anecdotes resurface online. Taking all this into account, we look at the five reasons why you should stop following Joe Rogan right away.
1. Joe Rogan isn't always an expert on everything he talks upon
ADVERTISEMENT
Article continues below this ad
The Joe Rogan Experience has been famous partly because it has attracted guests from very different spheres. Rogan's ability to hold an equally engaging conversation with an MMA fighter as he does with, say, an AI researcher sets him apart. However, the issue with the same is that it is virtually impossible for someone to have expertise in such opposite domains. Rogan is no different.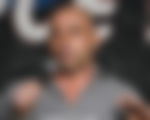 For years, Rogan has questioned the accuracy of the Apollo Mission. He has said that he wouldn't be surprised if the 9/11 attacks turned out to be controlled demolition.
"I've got to go with controlled demolition, if I had to, one way or the other. I absolutely don't know. But I would not be surprised if it was proven that it was a controlled demolition," Rogan said.
He makes sure to lay it out there that he 'doesn't know' what the truth is. But, the fact that he even questions something like this is not befitting of him, particularly with the large audience that he has.
2. Rogan yields a degree of power over the large following that he has
Not to make the UFC commentator sound like a controller of the masses, but it's hard to ignore the power that comes with the large number of eyes and ears that Rogan garners. Consider this, as of 2019, JRE had 190 million downloads monthly. In comparison, the most-watched television channel this past summer, Fox News, could manage only 3.5 million viewers per night. This scales up to roughly 100 million views per month.
With such a large following, there comes a degree of responsibility that, in some ways, Rogan hasn't necessarily lived up to. A proponent of free speech, he openly discusses the possibility that the government found aliens in Roswell, New Mexico. While he often clarifies that such claims may or may not be true, he often leaves arbitrary lines in the sand.
Of the large mass that watches him and listens to him, even if a small fraction of it ends up inferring something unwarranted from the show, it will leave a blot on the podcast. While one could argue that the responsibility of what to grasp and what not to depends on the audience, Rogan must hold himself to higher factual accuracy.
3. Joe Rogan has been involved in peddling fake news on his podcast
Rogan's conversation with his guests comes more in the category of stimulating and entertaining conversations as compared to journalistic interviews. More often than not, he ends up talking up about everything going on in the country and the world. In doing so, he has often slipped away in his duty of giving away legitimate facts.
On a JRE episode released on Sept 17, Rogan erroneously made the claim that in Portland, "They've arrested left-wing people for lighting these forest fires — you know, air-quote 'activists.'"
The FBI later debunked the claim. When he realized his mistake, Rogan took to his social media to issue an apology. However, the damage might have already happened.
The original podcast had a whopping 2.5 million views on YouTube alone. Plugin the numbers coming from Spotify and other podcast apps and that count is bound to shoot up. His apology video on Instagram had 3.5 million views. He also sent out a Twitter regarding the same.
One can look over such faults as he is himself one of his harshest critics. However, with the reach that he commands, he must hold himself to much higher standards of fact-checking.
4. The choice of some of his guests
The Joe Rogan Experience has been a platform for voices from all corners. An advocate of free speech, Rogan has always been in favor of equal representations of people from all walks and spheres of life. His tendency to being so open-minded has led to him playing host to pseudo-scientists, conspiracy theorists, and provocateurs.
Rogan was on the receiving end of a ton of criticism for inviting Alex Jones on his show and not grilling him enough for the latter's comments on Sandy Hook. He would later condemn his long-time friend Jones. He even invited him back to his show earlier this year, only to make the headlines once again. However, the knock-on him remains that he doesn't push back people like Jones hard enough.
5. Joe Rogan's comments on women and transgenders
Earlier this year, with the US Presidential Elections in full swing, there were even speculations on whether Joe Rogan could moderate a debate between Donald Trump and Joe Biden. While many supported the motion, several traditionalists were against the idea. Part of this can be credited to certain comments that he had made in the past.
As recently as in September, Joe Rogan made incendiary remarks regarding Caitlyn Jenner. He propagated the unfounded claims that living with the Kardashian women had a role to play in her transgender identity. Throughout the episode, he misgendered the former Olympic gold medalist and referred to her by her pre-transition name. He even lamented the loss of one of the greatest athletes ever.
ADVERTISEMENT
Article continues below this ad
Jenner was quick to respond as she slammed Rogan by saying that he found fame by "putting other people down and making jokes about it.".
This hasn't been the first incident of Joe Rogan involved in such a controversy. He had once referred to a black neighborhood as 'Planet of The Apes'. Back in 2013, Rogan slammed transgender MMA fighter, Fallon Fox, for being a man. The UFC commentator argued that Fox was physically stronger than women.
ADVERTISEMENT
Article continues below this ad
However, Drs. Marci Bowers, MD, and Sherman Leis, two transgender health experts, noted that—Fox should biologically have no natural physical advantages over her fellow female opponents due to her years of gender reassignment and hormone therapy.