Floyd Mayweather Set for Another MMA Crossover After Conor McGregor
Published 06/14/2022, 12:02 PM EDT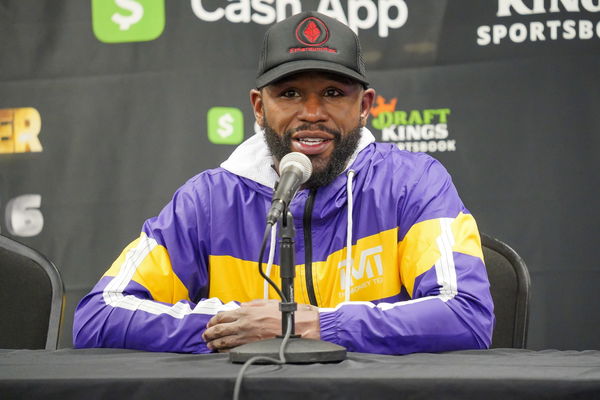 Floyd Mayweather is one of the greatest boxers in the sport's history. He has shattered multiple records and is undefeated as a professional boxer. Although retired, Mayweather still fights in exhibition bouts. Recently, Rizin FF announced that Mayweather would return for an exhibition bout against MMA fighter, Mikuru Asakura.
ADVERTISEMENT
Article continues below this ad
After the press conference on Monday, it was confirmed that the American would take on the likes of one of Japan's brightest talents, Mikuru Asakura. Asakura is an MMA fighter fighting under Rizin FF. This bout is scheduled to take place in Japan in September.
ADVERTISEMENT
Article continues below this ad
Rizin FF also confirmed that this fight was taking place via their social handles. Fans can watch this event on the Rizin Fight Pass. More details related to this fight will be released later this month.
In the press conference, Asakura made a bold statement. He said, "Everybody, my name is Mikuru Asakura, and I will be defeating Floyd Mayweather. I am an MMA fighter, but I am going to use this opportunity, and I am going to use him to raise my name and value internationally. I will win in this fight."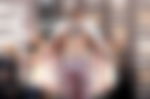 These are some big words coming from the MMA fighter. Only time will tell if he is right.
The exhibition bout between Floyd Mayweather and Conor McGregor
Even after retirement, Floyd Mayweather hasn't completely left the ring as he continues to compete in exhibition bouts. The most famous of these bouts were against the likes of UFC superstar Conor McGregor.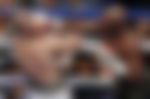 ADVERTISEMENT
Article continues below this ad
This fight was historic, as it involved the two biggest names from two different sports. The bout took place in August 2017 and shattered multiple PPV records. The guaranteed reported payout for the fight was $100 million for Mayweather and $30 million for McGregor.
Multiple reports indicated that these figures were inaccurate and that the fighters earned at least double the guaranteed payout. This bout was scheduled for 12 rounds. The fight wouldn't go the distance, with Mayweather winning by TKO in the tenth round.
WATCH THIS STORY – Tyson Fury, Kamaru Usman, Dana White, And Others React To Mike Tyson Battering A Drunk Fan On A Flight
ADVERTISEMENT
Article continues below this ad
Even after the loss, fans congratulated McGregor for putting on a show and going ten rounds with the greatest boxer of all time. Fans will always remember this fight as an all-time classic.
What do you think of Floyd Mayweather's potential opponent? Let us know by dropping your opinions in the comments below.