Former Opponent Chael Sonnen Suspects "No Takedowns" in the Jon Jones vs. Ciryl Gane Fight at UFC 285: 'Beat You at Your Own Thing'
Published 01/23/2023, 3:38 AM EST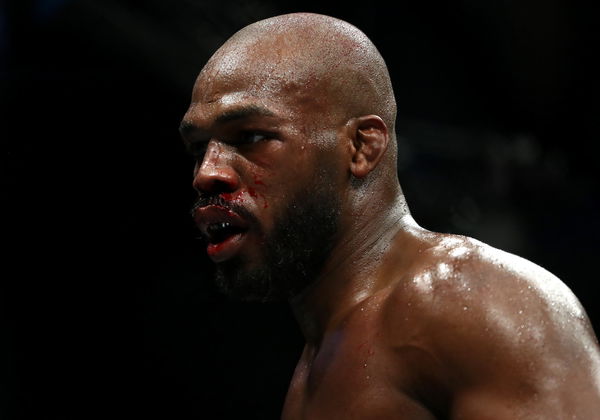 With the eagerly awaited heavyweight debut of Jon Jones finally set, fans of the 35-year-old can finally look forward to his return to the octagon. Jones' comeback fight has been set up with former Interim champ Ciryl Gane for UFC 285, and naturally, there has been a lot of speculation on how he will fare after such a long layoff. Many feel that 'Bones' would prefer to wrestle against Gane, a better striker. However, one of his old opponents thinks that might not be the case. Chael Sonnen, who fought Jones back in 2013, believes that the former light heavyweight champion might not even attempt a takedown. While arguing this point, the 45-year-old also disclosed an interesting opinion on Jones. He claimed that the youngest champion in the history of UFC might be enjoying the pressure of being an underdog.
Chael Sonnen on Jon Jones' obsession with his opponent's strengths
In a recent video on his channel, Sonnen talked about Jones and his obsession with his opponents. What the 45-year-old was pointing out was Jones' capacity to fight with his opponents in a department where he wouldn't have an upper hand. 
ADVERTISEMENT
Article continues below this ad
"If you're a striker, history says Jon Jones is going to come strike with you, if you're a wrestler, history says Jon's going to come out and take you down. If you like country music, history says Jon Jones will play Heavy Metal on his way to the ring." stated Sonnen.
The retired fighter, while describing Jones' attitude, also stated: "what if I say, you know what he's never going to take him down. There'll be no takedowns, but I still want to know who you think's gonna win that fight. I think you still say Jon Jones, won't you?" In a way, Sonnen was pointing out that Jones had a good chance of winning regardless of takedowns.
As someone who fought Jones, 'The American Gangster' also understood his approach inside the octagon. He pointed out Jones' aggressive style of fighting, which meant he was always pushing forward. 
"I mean right, he will always try to go into your world and beat you at your own thing." Claimed the UFC Hall of Famer.
Jones wants fans to doubt him, feels Chael Sonnen
Jones finds himself in unfamiliar waters for the first time as an underdog heading into the fight. Also, owing to the long layoff after a controversial win against Dominick Reyes back in February 2020, there have been questions on how he performs at UFC 285.
Talking about this pressure, Sonnen claimed that it put Jones in a better spot as opposed to starting out as a favorite.
"The fact that we're having this conversation, the fact that Ciryl was the favorite, the fact that Ciryl does have so many tools, the fact that there is some questions around Jon. I think puts Jon in a better and more advantageous position than he ever has been before."
ADVERTISEMENT
Article continues below this ad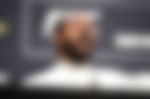 The reason behind this argument by Sonnen was that people were used to Jones winning all the time.
"I believe one of the reasons Jon left 205 pounds it wasn't just because those fights weren't selling out. It was because what was expected of Jon took the congratulations away from Jon." 
ADVERTISEMENT
Article continues below this ad
Knowing Jon Jones' abilities as a fighter, it might not be surprising to see him trade strikes with Ciryl Gane. He has done so earlier as well. For instance, when he chose to wrestle Daniel Cormier. Maybe Sonnen is right in his prediction. Maybe fans might see Jones try to win the fight on his feet instead of relying on his superior wrestling.
Watch This Story: "There Was Money Taken for Services That Were Not Rendered": Francis Ngannou Slammed for "Borderline Crime" in 2022