Former UFC Champion Georges St-Pierre Shows Off Insane Calisthenics at 41 Years of Age Amidst Khabib Nurmagomedov Fight Rumors
Published 06/18/2022, 11:28 AM EDT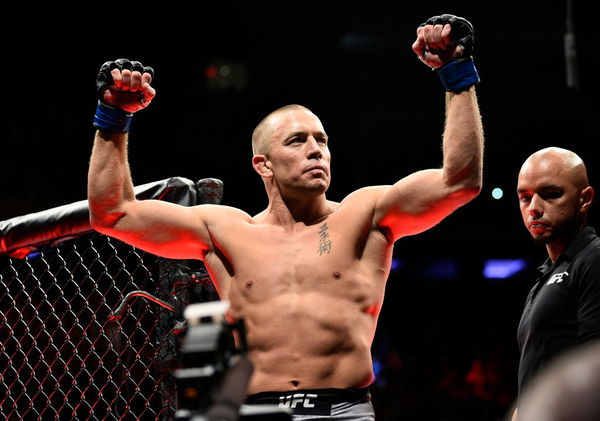 The UFC Hall Of Fame inductee, Georges St-Pierre, is a fighter on almost every fight fan's G.O.A.T. list. The Canadian mixed martial artist has had one of the most iconic careers in the UFC and has given us some unforgettable performances.
ADVERTISEMENT
Article continues below this ad
St Pierre has smashed multiple records during his time at the UFC and was the reigning welterweight champion for over five years. With nine title defenses under his belt, many feel he is the greatest welterweight fighter of all time.
ADVERTISEMENT
Article continues below this ad
Georges St-Pierre had incredible strength and technique as a mixed martial artist. Recently, the Hall of Famer took to his Instagram story to show off his incredible strength and fitness levels in the gym and posted some very inspirational videos. 'Rush' was doing handstands and hardcore fitness drills with no sweat at the age of 41 years.
He is extremely good at calisthenics and incorporates it into his daily fitness routines as well. Here is another example of his incredible calisthenic skills.
 

View this post on Instagram

 
Even when he was fighting in the UFC, St Pierre had revealed some insane workout routines. Throughout his professional career, the fighter has never missed weight, which is commendable. Even though St Pierre put in so much work on strength training, he showed exceptional technique in the octagon and was extremely fluid in movement as well.
Recently there have been rumors of 'Rush' returning to the octagon to take on Khabib Nurmagomedov in a fight. However, this has not been confirmed by them yet, and it is only speculation.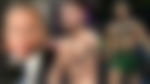 Georges St-Pierre on eating one meal in a day
ADVERTISEMENT
Article continues below this ad
On an episode of a podcast show with popular host Lex Friedman, St Pierre spoke about his daily diet and his eating habits. The former UFC champion said that he loves indulging in the food he likes to eat, especially chocolates and sweets. However, on days that he does not work out, the fighter opts to eat only one meal a day.
Rush also spoke about how he follows a fasting routine where he fasts and holds a three-day fast, four times in a year. On the podcast show, he also spoke about the carnivore diet and praised it for the effects he's seen it has had on other people.
ADVERTISEMENT
Article continues below this ad
WATCH THIS STORY: Conor McGregor's Super Human Transformation After the Horrific Injury at UFC 264
What do you think of Georges St Pierre's insane calisthenic strength at the age of 41 years old? Moreover, what are your thoughts on his one meal a day diet? Would you ever try it? Let us know in the comment section below.