Former UFC Champion Henry Cejudo Blasts 'Scared' Aljamain Sterling, Calls the Bluff on Time off Excuse
Published 11/01/2022, 7:30 AM EDT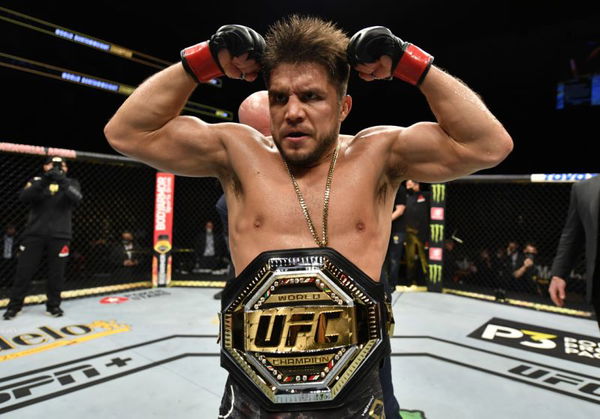 What is the most exciting division in the UFC right now? Very few would disagree with you if you answered bantamweight. The 135 lbs weight class is teeming with top stars and the impending return to former champion Henry Cejudo only adds to the excitement.
Cejudo announced his return a few months ago and has been eyeing title fights for his return. He called out bantamweight champion Aljamain Sterling and featherweight champion Alexander Volkanovski. While Volkanovski was called out by Islam Makhachev recently, Sterling had another message for the former champion.
ADVERTISEMENT
Article continues below this ad
Henry Cejudo feels Sterling is scared
Aljamain Sterling put a message on Twitter, asking for time off before his return to the octagon. 'Funkmaster' said he would fight any top contender, including Cejudo, only after recovering from UFC 280 fight camp. He claimed it was not easy for him to make 135 lbs and needed time to recover before another camp.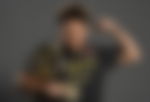 Cejudo took to Twitter to respond to Sterling: from former champion to current champion. Cejudo was not buying Sterling's narrative of healing his body before the next fight. Triple C also dismissed Sterling's claim that Cejudo would understand why champions fought only around two times a year.
Hey @danawhite this dude is straight up scared! I fought DJ, TJ and Marlon Moraes who knocked him out cold in round 1, all in 10 months. When I retired I never held up the division, you had my pink slip on that Monday. #thehitman https://t.co/FgbIwumW7E

— Henry Cejudo (@HenryCejudo) October 31, 2022
The Olympic gold winner recounted how he fought Demetrious Johnson, T.J. Dillashaw, and Marlon Moraes, all title fights, over ten months. This meant he prepared for five-rounders three times during that window. With this, Cejudo also diffused Sterling's excuse of grueling five-round fight training camps needing more recovery time.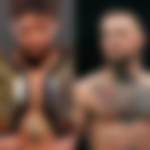 Henry Cejudo entered back into the USADA pool in April and is currently waiting for clearance. Cejudo announced his decision to re-enter the pool after UFC 273, where Alexander Volkanovski and Aljamain Sterling both defended their titles. While Cejudo has maintained his interest in fighting both these champions, Sean O'Malley is now on his radar after UFC 280.
Triple C called out 'Ronald Methdonald' Sean O'Malley
O'Malley proved his credentials and shot up the bantamweight rankings after UFC 280. His win over Petr Yan was controversial. Regardless, O'Malley proved his mettle to all those who doubted him. The three-round slugfest between the pair was one of the best fights in bantamweight history.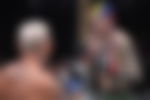 After Sterling stated he was not looking for a quick turnaround following UFC 280, Triple C shifted his attention to Sean O'Malley for a brief while. While a title fight would be his ultimate goal, a fight against O'Malley would be huge for Cejudo.
ADVERTISEMENT
Article continues below this ad
Hey @danawhite since Denzel Sterling wants to work on his rap career (He can be called Lil Power) How about Me Vs Ronald MethDonald @SugaSeanMMA for a interim in Australia? I'm short so I'm used to being Down Under. 🏆🏆🏆

— Henry Cejudo (@HenryCejudo) October 31, 2022
The 'Suga Show' has been drawing comparisons to Conor McGregor and many expect him to be a huge UFC draw soon. With his performance against Yan, his stock has skyrocketed. O'Malley can solidify his credentials and number one contender spot with a win over Cejudo. As for Cejudo, he can announce his return with a win over a rising star like O'Malley.
ADVERTISEMENT
Article continues below this ad
Watch This Story– Henry Cejudo's journey from Olympic gold to conquering two divisions in the UFC
The bantamweight division is absolutely buzzing right now. It is teeming with top superstars, all waiting for their next fight and an eventual shot at the champion. What fights do you want to see next at UFC bantamweight? Let us know in the comments below.