Former UFC Champion Jens Pulver Shares How Twitch Streaming 'Saved His Life'
Published 03/19/2021, 10:10 AM EDT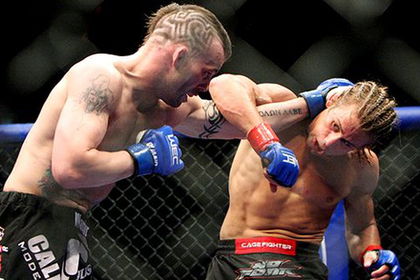 ---
---
Former UFC lightweight champion Jens Pulver put forth a heart-warming account of his life after fighting in a recent piece. Shaheen Al-Shatti from 'The Athletic' put together a comprehensive piece about the impact of Twitch streaming in the life of MMA fighters. Chiefly, being able to connect to a personalized fan base has helped many fighters grow their profile.
ADVERTISEMENT
Article continues below this ad
Such was the case for Jen Pulver who credits streaming for literally saving his life and providing a deeper purpose. Additionally, many other fighters such as Max Holloway, Daniel Cormier, Stipe Miocic, and Randy Brown are also immersed in a culture. While the journey into streamers has impacted different fighters differently, Pulver's certainly experience stands outs.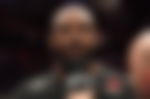 ADVERTISEMENT
Article continues below this ad
Former UFC champion Jens Pulver on how Twitch impacted him
'Little Evil' Pulver who called it quits to an amazing career in 2013 is now an avid streamer with multiple weekly sessions. He echoed sentiments shared by many MMA fighters who wish to build their own unique brand.
Streaming helps fans get to see a new side of a fighter's personality and this has validated Pulver's post-fighting career.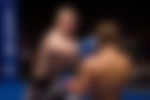 "It absolutely saved me because I had all this regret. I always wanted to be a mentor, like the people who saved my life and gave me these opportunities. I always wanted to go into public speaking… Well, I found it. This is the platform [Twitch Streaming] All you've got to do is give me your time."
ADVERTISEMENT
Article continues below this ad
"We always wish we had more. That's never enough. And the fact that you all will sit here and give me your time has made me feel relevant. That's what so many people lose when they walk away from the game…And you see a lot of people they'll do drastic sh*t to get attention again or whatever that is is. And for me, it's literally brought me back."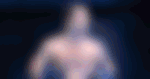 This is clearly a highlight of Pulver's life after hanging up the gloves and serves as a stark reality check into a former champions' life. Additionally, the practice of streaming has positively impacted several fighters even those currently active on the roster. It's clearly part of the cultural change in fan interaction and is a step in the right direction towards building up the profile of a fighter as well.
ADVERTISEMENT
Article continues below this ad