Former UFC Referee Not Happy With Dana White's Recent Bloating
Published 12/25/2020, 12:20 AM EST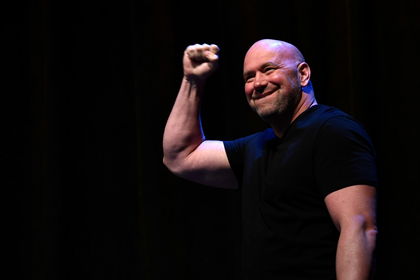 ---
---
Dana White recently took to Instagram to post a video about the UFC and him overcoming all the speed bumps to organize UFC events regularly amidst the coronavirus pandemic. The UFC President also took a shot at the critics who said it wouldn't be possible for him to stage such events amidst the global pandemic.
ADVERTISEMENT
Article continues below this ad
ADVERTISEMENT
Article continues below this ad
Not everyone liked how White approached the rest of the world in the video. Former referee John McCarthy is one of them. Speaking to Josh Thomson at the WEIGHING IN podcast, McCarthy criticized White's way of banging his own drums.
"Here's a guy that says, 'I don't give a fu*k about the media. First off, I don't even look at us as media, but that's OK. 'I don't give a f*ck about the media,' but then he always complains about clickbait. 'These media guys and that clickbait bullshit they do.' What the f*ck did you and your little team do, man? You are little clickbait bi*ch. I just cracked up. I go, 'You are so pathetic,'" said McCarthy.
Big John also added, "You need to have your own little pat on the back, 'OK, let me pat you on the back,' because you took everything out of context and made it to where were you were the hero.
"Congratulations, Hero Dana. Oh, let me bow down to you. Unbelievable. My god. When are you going to figure (it) out? You know what? Just don't worry about it. Do your thing you did. You did great. The UFC had a fantastic year," added McCarthy.
"Let's be honest about everything that occurred, and let's be honest about your video because your video is clickbait, and it's bullsh*t, and it's out of context. It's ridiculous," he concluded on the topic.
Dana White takes pride in the UFC's achievements in 2020
Mr. White expressed his pride in what the UFC has done over the course of last year despite the global pandemic. It's true that the UFC paved the way for other events to start.
ADVERTISEMENT
Article continues below this ad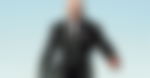 But it was also not known to which extent COVID-19 will affect the world. What do you make of McCarthy's assessment of White's video?
ADVERTISEMENT
Article continues below this ad