Former UFC Star Ben Askren Questions if Joe Rogan Got "Orange Pilled" Amid His Bold Bitcoin Claim
Published 05/13/2022, 4:02 AM EDT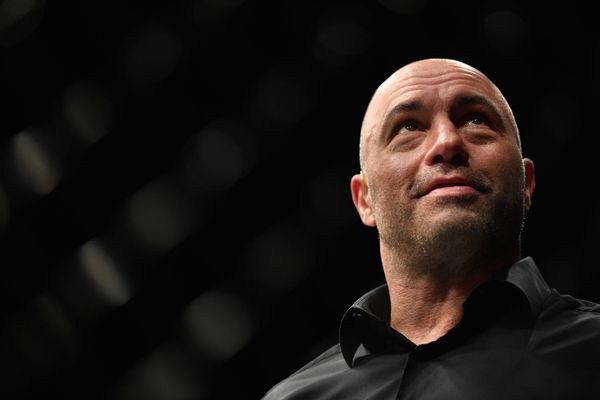 Bitcoin is becoming more acceptable than ever. It has already seen many UFC stars' backing; The veteran voice of the UFC, Joe Rogan, is one of them. Besides, he recently had a bold prediction about Bitcoin. Subsequently, Ben Askren, a big believer in crypto currency, reacted to Rogan's comments.
ADVERTISEMENT
Article continues below this ad
On his highly acclaimed show, The JRE podcast, Rogan proposed an interesting scenario; He said, "Imagine if Bitcoin becomes the only money worth anything. And then everybody is like, 'but I don't have any of it.' Your money is not worth sh**. You gotta get new money. You gotta get money in Bitcoin."
ADVERTISEMENT
Article continues below this ad
Rogan also acknowledged, "There's only a certain amount of Bitcoin, right? The Bitcoin number is finite. So maybe there is no bitcoin for you. What the f*** are you talking about? That's what's gonna happen."
Former multi-promotion world champion mixed martial artist, Ben Askren, reacted to a clip with Joe Rogan's comments and posted his thoughts on Twitter with a Matrix reference.
"Wait, did Joe just get orange pilled," wrote Askren.
Apparently, Askren is a big name in advocating cryptocurrency in the MMA/UFC space. Likewise, he never misses an opportunity in talking about it, whether it be his own podcast or some other.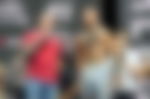 Rogan has been a Bitcoin believer for quite some time. Even earlier, on the JRE podcast, Rogan had suggested bitcoin as a 'viable form of currency.' Also, he made an analogy comparing bitcoin with the early stage of the internet.
Joe Rogan accepts Bitcoin worth $100K
The UFC color commentator is not only talking about Bitcoin in high regard but also has accepted a payment of a hundred thousand dollars worth of Bitcoin.
ADVERTISEMENT
Article continues below this ad
According to reports, the JRE podcast host accepted a small part of his deal with Spotify in cryptocurrency worth $100K.
Rogan has unequivocally praised the cryptocurrency and even had guests that came and did the same. Chiefly, the Ex-Twitter CEO, Jack Dorsey, came on the JRE podcast to promote his crypto-based platform, Cash App.
ADVERTISEMENT
Article continues below this ad
WATCH THIS STORY – 5 Potential Opponents For Michael Chandler After A Devastating Knockout Win Over Tony Ferguson
What do you make of Ben Askren's tweet? Did Joe Rogan choose the Orange pill? Share your thoughts in the comments section below.