4x Grammy Awards Winner India Arie Debunks "Public Battle With Joe Rogan" As She Brings Her Music Back to Spotify
Published 03/10/2023, 5:07 AM EST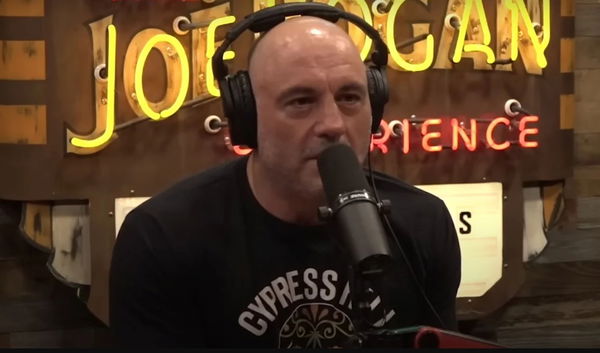 The famed UFC color commentator, Joe Rogan, previously received a boatload of backlash for several reasons related to his podcast, 'The Joe Rogan Experience'. Many artists were seemingly offended by his choice of words and the topic he discussed. Nevertheless, the podcaster later apologized for it. Furthermore, many artists showed their dissatisfaction with the way Spotify treated them and had their content withdrawn from the digital music service. One of the artists was none other than India Arie.
Recently, four times Grammy winner decided to put her music back on Spotify. She clarified that her battle was not with Rogan, but with Spotify. However, as the royalty rates for the songwriters jumped higher, the musician quickly put her songs back on Spotify. Furthermore, she declared that she deserved her checks as an artist. 
India Arie had beef with Spotify, not Joe Rogan
ADVERTISEMENT
Article continues below this ad
Arie previously uploaded a video on Instagram where she clarified some stuff regarding her take on Spotify. She claimed that although many people thought her battle was with the UFC commentator, it wasn't true. She said, "People thought I was in a public battle with Joe Rogan. It was with Spotify, because Spotify is the company that exploits all of our copyrights."
 

View this post on Instagram

 
Furthermore, she shared the reason why she took down her music. She said, "And I wanted everybody to speak up and tell our artist of color who sell the most music and our artists who are offended by the use of racist language why they thought it was okay to invest in this guy, Joe Rogan. So, in protest, I took my music down."
In a discussion with Billboard, the R&B singer-songwriter revealed the reason why she put her music back on. She revealed that one of the things that urged her to move forward with Spotify was the fact that the royalty rate was increased from 10.5% to 15.1% over the course of stream payments. Arie claimed that she wanted and deserved the checks. 
Joe Rogan's opinion on the cancel culture
ADVERTISEMENT
Article continues below this ad
Rogan had a deal with Spotify that measured around $200 million dollars. However, with the cancel culture on the rise against him, his empire was on the verge of toppling over. Nevertheless, the UFC color commentator had some opinions about the cancel culture.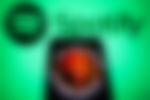 In episode #1814 of JRE, the beloved podcaster addressed the cancel culture and the 'kill Joe Rogan' threats. He believed that people think too much in the idea of shutting down people and stopping them from talking.
ADVERTISEMENT
Article continues below this ad
Watch this story: Joe Rogan's Emotional Moments
Do you think artists should put their music back on Spotify? Let us know in the comments down below.