Francis Ngannou Open to Go the Khabib Nurmagomedov Route as He Parts Ways With the UFC
Published 01/19/2023, 4:15 PM EST
By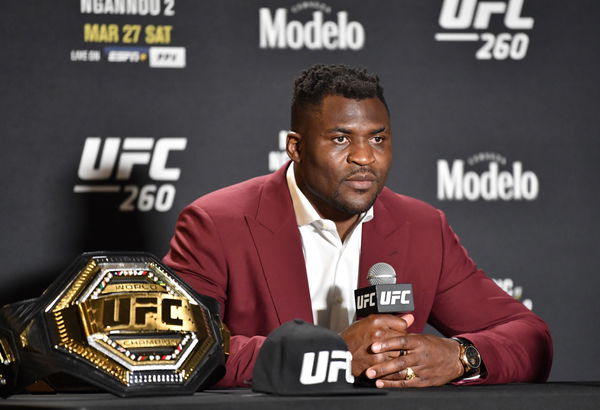 Francis Ngannou is the highlight of the MMA world nowadays. Ngannou has held the title of a heavyweight in UFC since March 2021. As soon as he defeated Stipe Miocic in UFC 260, 'The Predator' became the UFC heavyweight champion. The Cameroonian even defended his title once in the UFC 270 against Ciryl Gane. UFC president Dana White and Ngannou had a strained relationship. The stress was so developed that it eventually snapped the bond they shared.
The growing tensions were due to the fact that Ngannou had been wanting to get freedom in his UFC contract that they did not offer. Instead, the UFC was trying to offer him more money to stay. In his recent YouTube video, Ngannou highlighted the issue he found himself in. He even went on to share a drastic future plan that would shock all his fans.
ADVERTISEMENT
Article continues below this ad
Francis Ngannou decided something huge for himself
According to 'The Predator', he'll be starting off his new free career with boxing. And although he has had a bad experience with it, Ngannou still loves and is excited about MMA. Although not at first, he would like to return to the sport again after he gives boxing some time alone. While talking, the 36-year-old beast dropped a pretty huge future plan. "Maybe explore a possibility to do one boxing match and come back into MMA with another organization/promotion, or my own promotion? Everywhere that I feel respected. Everywhere that I feel valued. I will be happy doing that," added Ngannou.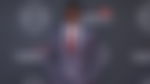 ADVERTISEMENT
Article continues below this ad
The talented heavyweight fighter is looking forward to owning a promotion itself. Even though the idea seems far-fetched, nothing is impossible in the world of MMA. With the amount of support that the fighter is getting from the world, the plan can be well executed. When the Dagestani UFC beast Khabib Nurmagomedov went ahead to create his own promotion, he also faced a few hurdles. In the end, though, he established himself well enough. Fans must be waiting for the details excitedly, but unfortunately for them, none has been shared yet. Ngannou seems to have set a prospectus for himself.
The real question: Will Ngannou succeed alone?
This is a question that must have haunted the fighter before he left the championship. The crisis is so severe that Ngannou's livelihood depends upon it. In case he is not able to survive competently, he would need to either go back to the UFC or find something else for himself. However, one thing is confirmed 'The Predator' will never feel guilty for the decision that he made for himself. 
ADVERTISEMENT
Article continues below this ad
Watch This Story:- Freedom or Legacy? Dana White offered a tough choice for Francis Ngannou
The beastly Cameroonian felt grateful for the decision when he said, "free agency is something that not many fighters in their prime have the chance to experience."
Edited By: Vineet Nandwana