Francis Ngannou Says He Is Not Afraid to Go to the Ground With Stipe Miocic
Published 04/01/2021, 5:56 AM EDT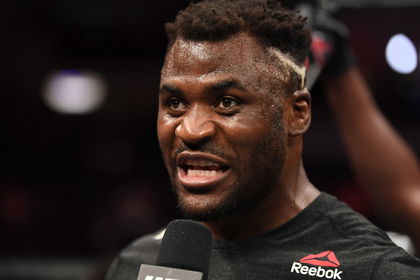 ---
---
Now, the second reign of the most accomplished former UFC heavyweight champion Stipe Miocic is in the history books. Francis Ngannou won the heavyweight belt after defeating Miocic in his last fight. By doing so via a vicious knockout, he became the third African-born UFC champion and created history. However, a thing that fans observed in the main event was Ngannou's improved wrestling abilities.
ADVERTISEMENT
Article continues below this ad
Following UFC 260, Ariel Helwani interviewed 'The Predator' for ESPN MMA and asked him for his take on his improved takedown defense. Particularly the moment he scuffed Miocic's takedown in round one.
'The Predator' said, "At that moment was like he just remind me the same thing that I've been the same position. That I have been through during my training camp. Even before my training camp during the process of preparation is just remind me of those great moments with wrestling over and over and over and over.
ADVERTISEMENT
Article continues below this ad
I've been in this situation so many times today in the past year just to develop my skill, just to develop my reflex, and to work on my wrestling and everything. So I was there and to be honest, I was even thinking about to take him down. I'm like very confident about my wrestling."
In the fight, Stipe Miocic shot for the single-leg takedown, but Francis Ngannou looked too strong and defended it easily. He stayed patient and even attempted a takedown of his own to throw the champion off his game. This showed the work he put in throughout his rigorous training camp.
Francis Ngannou feels the UFC 260 training camp was his best
Francis Ngannou, who thoroughly enjoyed his training camp, thinks it was his best training camp. He trained with Eric Nicksick, the 2020 MMA coach of the year, and Dewey Cooper, his striking coach.
ADVERTISEMENT
Article continues below this ad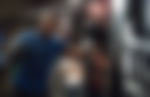 He also invited the current UFC welterweight champion Kamaru Usman, who shared his wrestling skills with his championship experience. Ngannou said, "We had a best training camp. We had like so far the best training camp and like for the first time I didn't just train to win. I was training to like really I was enjoying, you know, like striking or like booking obviously. I love boxing all these things but like I started to enjoy being a martial artist."
It's for sure that 'The Predator' is just getting started and will develop his fighting game as time goes on. If he successfully evolves, then maybe one day he could become the heavyweight division's G.O.A.T. Do you think he will surpass his rival Stipe Miocic for the most heavyweight title defenses?
ADVERTISEMENT
Article continues below this ad
Also Read: Chael Sonnen Very Surprised At Jon Jones' Demands