From Fear Factor to the UFC: Joe Rogan and His Incredible Journey
Published 05/26/2021, 3:50 PM EDT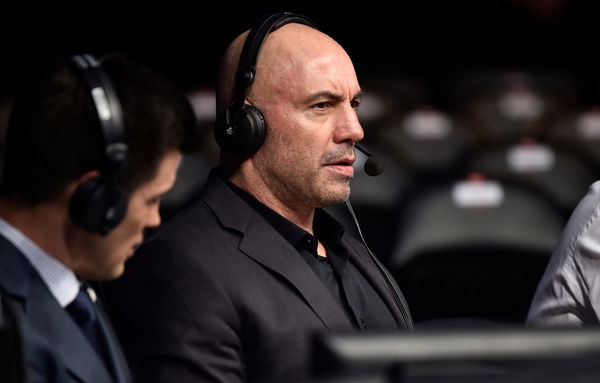 ---
---
UFC commentator, comedian, podcast host, actor, television host, martial artist are just some of the things that Joe Rogan is. He is most commonly known for his podcast, The Joe Rogan Experience. However, he has been a rock in the UFC and has been with the organization since 1997.
ADVERTISEMENT
Article continues below this ad
Since then, Rogan has reached the pinnacle of the sport and is now one of the most famous people on the planet. However, the beginning didn't seem very promising. He began with a career in stand-up after he gave up on his dream of becoming a kickboxer.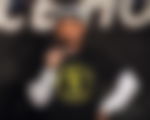 It wasn't smooth sailing, but he went from strength to strength after a brief stint in New York. He moved to LA and found success thereafter, getting hired by Disney. His stock could only go up from there, and his stand-up comedy thrived.
ADVERTISEMENT
Article continues below this ad
He finally joined the UFC in 1997 as backstage and post-fight interviewer. His first show took place at UFC 12: Judgement Day in Dothan, Alabama, on February 7th, 1997.
However, he quit after 2 years, and it wasn't until after the Zuffa takeover that Dana White persuaded him to rrejoin the company.
Rogan started working on his own show with Warner Bros. Records but halted it to become the host of Fear Factor. Fear Factor skyrocketed his fame, and he became a household name in all of America. In December 2009, Rogan launched a free podcast with his friend and fellow comedian Brian Redban.
Joe Rogan and his $100 million deal with Spotify
The first episode was recorded on December 24th and was initially a live weekly broadcast on Ustream, with Rogan and Redban "sitting in front of laptops bullshitting". The podcast did really well and earned him the universal fame that he has today.
The same podcast earned Rogan a $100M deal from Spotify. They started streaming episodes on it from September 1st, 2020. It did get its fair share of controversies, but in the end, the podcast is still going strong like Joe Rogan.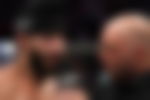 He has been a massive inspiration to multiple people in MMA and outside of it. His podcasts have featured guests like Elon Musk and all major UFC fighters.
ADVERTISEMENT
Article continues below this ad
Meanwhile, he keeps commentating in the UFC too. It's a remarkable exhibition of his work ethic, and fans learn a lot from him too.
Who do you think is the biggest and most significant personality in all of MMA?
ADVERTISEMENT
Article continues below this ad