Frustrated Ilia Topuria Sends an Appalling Message to "Unprofessional" Brian Ortega
Published 03/11/2023, 9:45 AM EST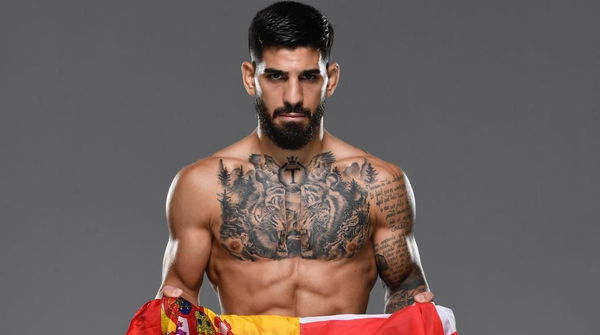 Recently, the blooming UFC featherweight, Ilia Topuria, is hitting headlines after Brian Ortega made some remarks about the Georgian fighter. The undefeated fighter has a record of 13 victories and zero losses. The surging featherweight believes that he is all set to face one of the finest fighters in his division, and it's none other than Ortega. 'El Matador' has expressed his desire to fight 'T-City', but on the contrary, the established fighter has no interest in locking horns with a young featherweight.
Furthermore, he even mentioned that he didn't know anything about the Georgian fighter. This infuriated Topuria, who decided to reply to the American fighter. At the moment, the 26-year-old is quite proud of himself for all the glorious victories of the past. Additionally, he is now setting his bar high by focusing on worthy opponents who can take him to the title. Nonetheless, with all these future goals in mind, Ortega's reply didn't go well with Topuria, who now wants to crush the former's head.
The infuriated Ilia Topuria
ADVERTISEMENT
Article continues below this ad
 The 26-year-old was in a conversation with Spanish YouTuber Jordi Wild. During the interview, Wild asked about his thoughts on Ortega, saying he did not know Topuria. As a reply, the 26-year-old lashed out at 'T-City'. He looked at the camera, assuming he was talking to the American fighter, and then stated: "Well, you are scared to meet me in the cage. Of course, you are scared to meet me in the cage. If you are not scared, go, and let us fight wherever you want. I don't have any problem. I will sign the contract. Summer, well, summer. Have a good vacation. They are going to explore me after crushing your head."
The Georgian Fighter was furious at Ortega for saying he does not know him, even after being ranked #9 in the featherweight division. Topuria reminds 'T-City' that it is basic professionalism to know about the fighters in his division who have a good place in the rankings. Furthermore, 'El Matador' calls Ortega as an "unprofessional" who knows nothing about his weight class.
Ortega, who has a record of fifteen victories and three losses, is currently ranked third in the featherweight rankings. Nonetheless, after winning against Frankie Edgar in March 2018 at UFC 222, Ortega has only secured a single victory since then.
ADVERTISEMENT
Article continues below this ad
The possibility of El Matador vs. T-City
 At the moment, the 32-year-old is having the most tumultuous time of his fighting career. He lost his last two bouts, which he fought at UFC 266 and UFC on ABC 3. At UFC 266, Ortega fought Alexander Volkanovski and lost in the fifth round via decision. In his next bout, he squared off against Yair Rodriguez. Even then, luck didn't favor him; his terrible shoulder injury came in between, and he lost the bout in round one.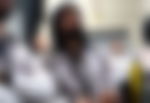 ADVERTISEMENT
Article continues below this ad
On the other hand, Topuria is catching eyeballs in the UFC as the young undefeated fighter. 'El Matador' is now on a winning streak, and the fans need to wait to find out if the two will come face-to-face in the UFC octagon.
Watch This Story: UFC President Dana White and Wife Anne Fight on New Years Eve both Issue statements
Edited By: Vineet Nandwana