George St-Pierre Gives Advice to Justin Gaethje on How to Beat Khabib Nurmagomedov
Published 10/08/2020, 9:52 AM EDT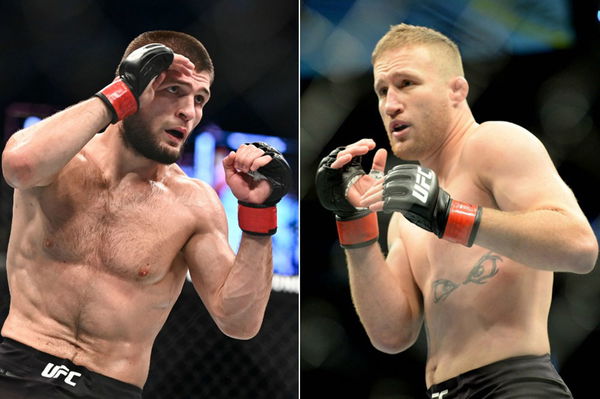 ---
---
Georges St-Pierre believes that UFC lightweight champion Khabib Nurmagomedov is the best fighter on the planet right now. However, he still sees a chance for Justin Gaethje to become the new lightweight champion on October 24.
ADVERTISEMENT
Article continues below this ad
After a huge lay-off of more than a year, Khabib will return and defend his title against Gaethje at the headliner of UFC 254. That said, his undefeated record will also be at stake. However, 'The Eagle' is still leading the odds and is the absolute favorite in the matchup. Likewise, Georges St-Pierre will not bet against him. Yet, he has chalked a way for Justin Gaethje to vanquish his Dagestani opponent.
Pointing out on the stylistic differences between Khabib and Gaethje, GSP said that it is the early stage of the fight that can bless 'The Highlight' with a surprise win. If not, the former welterweight champion doesn't see Gaethje winning the fight.
ADVERTISEMENT
Article continues below this ad
Georges St-Pierre has some preview for Justin Gaethje against Khabib Nurmagomedov
Speaking with ESPN, GSP hailed Khabib as the finest fighter, explaining how he puts pressure on his opponent. The former dual champion said, "You can't bet against Khabib, for me, he is the best fighter right now on the planet. He is the best. Everybody knows what he is gonna try to do, but nobody (can) figure out a way to avoid it. Khabib puts an incredible, relentless pressure".
ADVERTISEMENT
Article continues below this ad
GSP has visualized how the fight will play out. As per him, Khabib won't be the aggressor in the first round and that's what Gaethje needs to exploit.
"He is always start the fight going a little bit defensive, so he moves a lot and I think that's will be when Justin needs to take advantage of that, in the early in the beginning, he needs to be respected standing up and put pressure right from the beginning because Khabib doesn't put pressure right on the beginning," said GSP.
ADVERTISEMENT
Article continues below this ad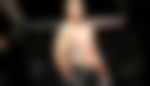 However, it won't be that easy for Gaethje. Khabib knows what his opponent is capable of, and he is preparing himself for every adversary. He has recently dropped glimpses of his sparring session. No wonder fight fans are allured to see that the lightweight champion is also ready to stand and put action against Gaethje when the cage closes.