Georges St-Pierre in Captain America – A Detailed Insight by Stephen 'Wonderboy' Thompson
Published 12/09/2020, 12:13 AM EST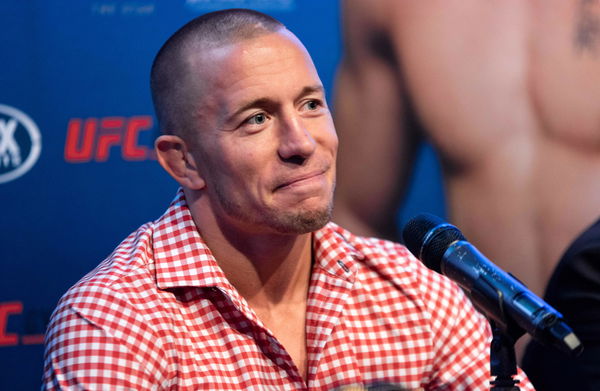 ---
---
Stephen 'Wonderboy' Thompson will headline the main event with Geoff Neal in a welterweight bout on UFC Fight Night on December 19. Ahead of this fight, 'Wonderboy', shot for a video with MMA On Point, wherein he reacted to MMA fighters in action-packed movies. In this video, Thompson broke down UFC's biggest legend, Georges St-Pierre from an action scene from the film Captain America: The Winter Soldier.
ADVERTISEMENT
Article continues below this ad
In this film, Georges St-Pierre played a villain named 'Batroc – The Leaper'.
Wonderboy said, "I was actually really excited to see this because 'GSP' is a buddy of mine but to see him online like a good movie like this, like a legit movie was super cool. These are like my all-time favorite movies, by the way. All the Avengers, Captain America."
ADVERTISEMENT
Article continues below this ad
He continued, "Looks like GSP got some Capoeira action going to. Okay for one, that was definitely not 'GSP' doing that butterfly twist, gotta be a stuntman. I think GSP can do like a backflip but he can't do a butterfly twist so that was definitely stunt man."
Thompson broke down every scene from this mini clip. He admired GSP's conventional kicks, knees, quick backflips, and superman punches. Georges St-Pierre's whole get-up in this film seemed to intimidate 'Wonderboy' to the next level.
Thompson concluded, "He looks like a scary GSP. I've never seen himself frightening before. You can't tell me that's not frightening! If he looks at you across the cage like that, you gonna die." 
READ – SPOTTED: Georges St-Pierre on the Sets of Disney's 'The Falcon and The Winter Soldier'
Including Georges St-Pierre, many more UFC fighters featured on the big screen
From putting on a show inside the octagon to bagging a shot at the 70mm world, MMA fighters have seen it all. Not just Georges St-Pierre, but there are countless MMA fighters who acted in thriller movies. The former UFC star, Ronda Rousey, featured in several films.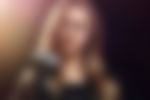 The Expendables 3, Fast and Furious 7, Mile 22, and Entourage are some movies she bagged a role in. Rousey now fights in the WWE but has always been the talk of the town inside and outside the octagon.
ADVERTISEMENT
Article continues below this ad
The former UFC middleweight champion and one of the best trash talkers in the UFC, Michael Bisping too got a chance to feature on the silver screen.  He starred in XXX: Return of Xander Cage, My Name is Lenny, and Den of Thieves.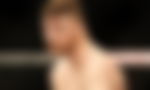 The UFC Hall of Famer, Chuck Liddell, grabbed millions of eyeballs with his roles in How High and War Pigs. The UFC great captivated his fans, not just with his excellent fighting skills but also his sound acting.
ADVERTISEMENT
Article continues below this ad
What has been your favorite movie featuring an MMA star?