Georges St-Pierre Describes Bizarre Encounter with UFO in Albuquerque with Khabib Nurmagomedov's Manager
Published 01/27/2021, 6:00 AM EST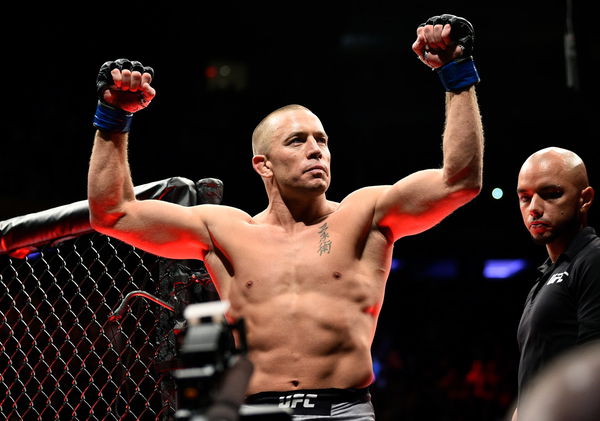 ---
---
UFC royalty Georges St-Pierre spoke to Michael Bisping on his podcast 'Believe You Me' and went through several topics. The Canadian MMA great shared his views on Khabib Nurmagomedov and Conor McGregor, who are names he's often asked about. Additionally, St-Pierre also delved into conspiratorial territory when he mentioned an incident that took place involving a UFO encounter.
ADVERTISEMENT
Article continues below this ad
Diving into the realm of the unknown isn't something that is unheard of when talking about St-Pierre. The former UFC double champion is always one to share instances that seem out of the ordinary with a compelling seriousness. Moreover, Michael Bisping himself went on to explain how he ran into a UFO in his youth making for an interesting conversation.
Georges St-Pierre: The truth is out there
ADVERTISEMENT
Article continues below this ad
'GSP' did a deep dive into an incident that took place in Albuquerque, New Mexico, along with several notable names in the MMA Community. 'Rush' offered to have his story validated by those present with him, which included former champion Rashad Evans and Ali Abdelaziz.
"It's a subject that's been ridiculed for a long time, but now it's starting to take it seriously. There's a big difference between Aliens and UFO. Now they're releasing UFO footage. UFO is an unidentified flying object, it does not mean it's an alien."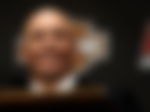 ADVERTISEMENT
Article continues below this ad
"I'm not a trained observer. When I was in Albuquerque in a car with Rashad Evans, Ali Abdelaziz, and another fighter from the Greg Jackson camp called Alejandro. You can ask any of those guys, we all saw something in the sky. I don't know what it was."
"It could be a comet, it could be something, I'm not a trained observer. But it was something I'd never seen before, and the funny thing is the way we describe it, we look like we're full of sh*t. We describe it differently…it looked really unusual."
The exchange between Bisping, his co-podcaster Luis Gomez, and St-Pierre was nothing short of intriguing, to say the least. 'Rush' has endeared a generation of MMA fans with his fun-loving demeanor, and it's easy to see why he's loved. Furthermore, the conviction with which he narrated the story certainly went a long way in bolstering its authenticity.
ADVERTISEMENT
Article continues below this ad