Georges St-Pierre Explains What Made Him Such a Successful Professional Fighter
Published 04/29/2021, 12:41 PM EDT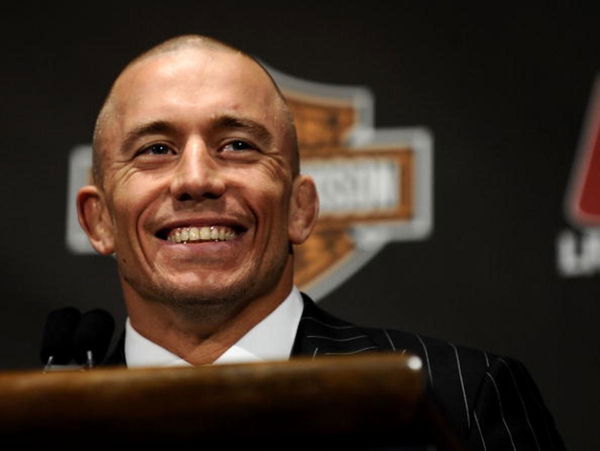 ---
---
Georges St-Pierre is one of the greatest fighters ever to grace the UFC. He has had a career full of accolades inside the Octagon. His athleticism and skillsets were what mostly made him stand out from the rest of the pack. But his mindset of a champion greatly contributed to his success.
ADVERTISEMENT
Article continues below this ad
Recently in the Lex Fridman Podcast, 'Rush explained what made him such a great. "I like to win better than I hate to lose. Because, if would not have been the case, I would never have fought in the first place because I don't like to fight at all," said St-Pierre.
ADVERTISEMENT
Article continues below this ad
"There's also the fact that martial arts have been introduced when I was very young, and it's probably the best thing I can do in my life. Fighting, that's why I do best. Also, it provides me a freedom, access of things that most of people do not have," he further added, referring to the motivating factors behind him being a fighter.
"And a lot of money, I made a lot of money. I was maybe pre disposed with certain abilities, I met incredible mentors throughout my life. I work really hard and of course, I had a lot of chances. The stars were all aligned. And in order to keep those advantages of freedom, money, glory, and access of people most people don't have, and have this dream life I have, I had to sacrifice myself and fight, in order to keep it," 'GSP' concluded.
Will Georges St-Pierre ever return to fighting?
ADVERTISEMENT
Article continues below this ad
St-Pierre last fought at UFC 217, winning the middleweight championship against Michael Bisping. Considering his age and time of inactivity, it's highly unlikely fans will ever see 'Rush' back in action. A fight with former UFC lightweight champion and recently retired Khabib Nurmagomedov was teased, but that won't happen in the foreseeable future, it seems.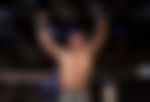 Watch This Story
Nevertheless, St-Pierre had an incredible legacy inside the Octagon. So, even if he never fights again, he will remain a legendary figure among UFC and MMA fans.
ADVERTISEMENT
Article continues below this ad
It's always fascinating to hear from such a great champion.