Georges St-Pierre Names His Top 5 UFC Fighters of All-Time; Eliminates Conor McGregor & Khabib Nurmagomedov From His List
Published 05/11/2022, 10:30 AM EDT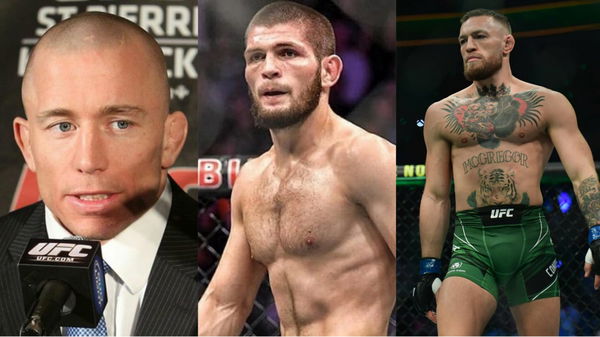 The UFC legend, Georges St-Pierre, revealed his list of the top five fighters of all time. Albeit, he didn't mention two lightweight stars who changed the face of the sport in recent times.
ADVERTISEMENT
Article continues below this ad
It goes without saying that the Canadian MMA fighter is one of the greatest fighters of all time in the sport. During his time in one of the biggest MMA promotions in the world, GSP held time in two divisions- 170 lbs and 185 lbs. Apart from that, he has defeated some notable names in the sport and still holds several amazing records under his belt.
ADVERTISEMENT
Article continues below this ad
Hence, GSP is the person with the utmost knowledge of the sport. That said, with this knowledge, the Canadian MMA star can name the best fighters in the sport. However, his list might upset a few Conor McGregor and Khabib Nurmagomedov fans.
In a recent episode of the Patrick Bet-David Podcast, while naming his top five GSP said, "I think the number one for me is Royce Gracie… for his time. I think for me he was the greatest of all time. Things that he has done will never be done again."
WATCH THIS STORY: 5 Potential Opponents For Michael Chandler After A Devastating Knockout Win Over Tony Ferguson
"Maybe not of my living. I think you can put Demetrious Johnson. You can put Mark Coleman, probably. Can put Jon Jones, of course. Anderson Silva these guys," GSP added. 
Georges St-Pierre believes the greatest of all time hasn't been born yet
Many will surely include one name, that is Georges St-Pierre, in their list of the greatest MMA fighters. However, GSP himself doesn't agree with that. Because he believes the greatest hasn't been born yet.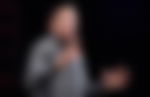 In the same podcast, GSP said, "I believe the fighters of today are better than the ones of yesterday. But the fighters of tomorrow of the future will be even better, so the real GOAT is not even born yet."
ADVERTISEMENT
Article continues below this ad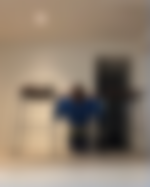 According to GSP, the future fighters will have a clear blueprint of the previous ones. Hence, they will always have an advantage in their career. Also, with the ever-growing technologies, human life is also evolving.
ADVERTISEMENT
Article continues below this ad
Subsequently, the upcoming fighters will have advanced training equipment to enhance their physical and mental strength. Hence, every era will have its own greatest fighter of all time. Agree or not, GSP is surely making a point here.
Do you agree with GSP's theory of the greatest fighter? What are your thoughts on his list of the top five fighters? Let us know in the comments below.