Georges St-Pierre Wants 'No Weight Class' Rule to Fight Against Khabib Nurmagomedov
Published 01/27/2021, 12:49 AM EST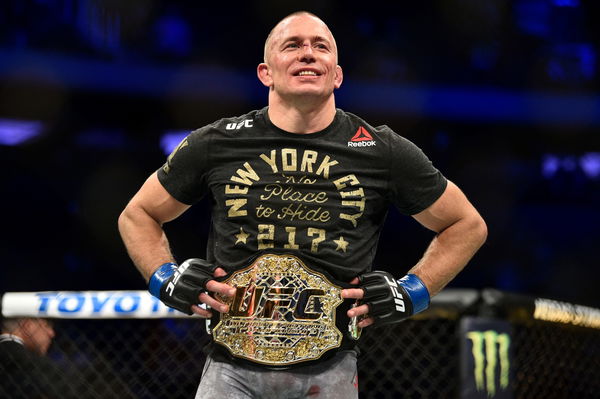 ---
---
UFC icon Georges St-Pierre spoke out on Michael Bisping's 'Believe You Me' Podcast and touched on several mainstay subjects. Chiefly, none were more important than his take on fighting Khabib Nurmagomedov and why their fight failed to materialize. 'GSP' who's undoubtedly MMA royalty, was in theory set to scrap in a legacy fight against the Russian mauler.
ADVERTISEMENT
Article continues below this ad
The MMA community as a whole has been chomping at the bit to see 'GSP' and Khabib duke it out to determine MMA's GOAT. Both men have certainly entertained the idea in the past, however, it's safe to say that ship has sailed. Following Nurmagomedov's all but definitive retirement from MMA, the legacy fight that potentially takes him to '30-0' fells to the wayside.
Georges St-Pierre on Khabib Nurmagomedov mega-fight
ADVERTISEMENT
Article continues below this ad
The Canadian welterweight GOAT had plenty to say about putting it all on the line against 'The Eagle'. However, it's clear that there were some snags in terms of agreeing on the weight class that the fight would play out at. It seems like Khabib's rigidity to have the fight at lightweight was an unraveling factor.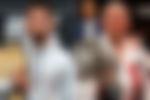 "I was in the same boat as everybody," St-Pierre said. I thought maybe he would have called me out to maybe pressure the UFC to organize the fight. It doesn't mean I would have accepted. I could think about it seriously if the conditions are right in terms of the weight class and all that, but there's no way I'm gonna go down to 155 now. I'm 39 years old and this is out of the window…"
"We're both about the same size. I'm not gonna lie," St-Pierre added. "I wake up in the morning and I'm about 183 pounds. I'm sure he's about the same weight as me if not probably bigger. So I think the weight class — it's like a novelty fight, a superfight — you need to stipulate the rule maybe no weight class or maybe (that) you cannot be more than three percent different in terms of weight. I don't know but there's ways to do it. You don't have to cut weight and damage yourself to do something like that." (h/t BJPENN.com)
St-Pierre on why fighters fall to 'The Eagle'
ADVERTISEMENT
Article continues below this ad
Additionally, 'GSP' also did a comprehensive breakdown on how a fight against Khabib Nurmagomedov would play out 'hypothetically'. St-Pierre brought up an interesting insight into how fighting a pound-for-pound great like Khabib can play mind-games on fighters. However, 'GSP' is himself an icon within the sport and wouldn't be susceptible to in-cage intimidation.
"If in a hypothetical world this fight would happen, I think I would need to use all my tools," St-Pierre explained. "I'm good at what I do and it's not because I'm fighting Khabib that I'm gonna change my way of fighting. The way I fight, that's how I've been successful all of my career. I think the mistake that a lot of guys are doing when they fight Khabib is that they change the way they're fighting because Khabib is very known to be probably the best wrestler in the sport."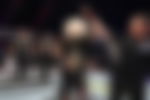 "(But) I'm good with the takedown, to mix it up. It's not because I'm fighting Khabib that I'm not gonna mix it up with him. If I have a chance to put him down, I'm gonna try to put him down. I believe in my chance to put him down and I'm confident in myself."
ADVERTISEMENT
Article continues below this ad
There has been plenty of conversation around a Khabib vs Georges St-Pierre bout. However, the fight is as far away from being booked as ever. UFC President Dana White has himself come out and refuted any meaningful possibility that a fight can play out.