Georges St-Pierre Won't Hesitate in Taking Down Khabib Nurmagomedov in a Potential Fight
Published 01/29/2021, 12:57 PM EST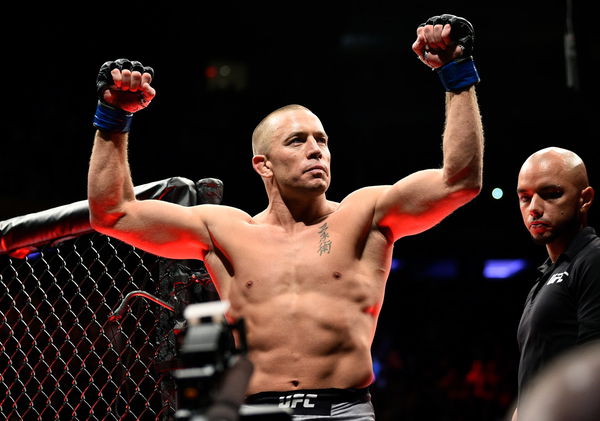 ---
---
If UFC 257 proved anything, it is that Khabib Nurmagomedov is highly unlikely to make a comeback against the current crop of lightweight fighters. This leaves the fans to pin their hopes on Georges St-Pierre to bring 'The Eagle' out of retirement. While GSP isn't certain if he wishes to return or not, he has a plan if he ends up fighting the lightweight champion.
ADVERTISEMENT
Article continues below this ad
St-Pierre appeared on the Believe You Me podcast and talked to the host and his former opponent Michael Bisping about a potential Khabib fight. One of the best fighters of all time, GSP announced his retirement in February 2019. However, he only had one fight after 2013 when he defeated Bisping to earn his second UFC belt.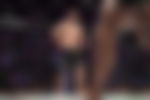 If the Canadian were ever to step inside the Octagon against Khabib Nurmagomedov, he would prefer playing to his strengths than his opponent.
ADVERTISEMENT
Article continues below this ad
"I think the mistake that a lot of guys are doing when they fight Khabib is they change the way they're fighting. Khabib is known to be the best wrestler in the sport. I'm good with the takedown and to mix it up. But it's not like if I'm fighting Khabib that I'm not gonna mix it up," St-Pierre said.
Georges St-Pierre details the mistake that Khabib's opponents commit
Georges St-Pierre was one of the most well-rounded fighters to step foot inside the Octagon. St-Pierre was excellent at taking his opponents down. However, he used the takedown threat as an entry point to enter the range of his opponents. If 'Rush' fights Khabib, he wouldn't mind taking his opponent down provided the opportunity comes up.
"If I have a chance to put him down, I'm gonna put him down. I believe in my chance of putting him down. I'm confident in myself. I think confidence is a very important piece of the puzzle in MMA to be successful," GSP said.
ADVERTISEMENT
Article continues below this ad
Khabib's recent run in his last three fights comes under one of the best title defense stretches of all time. During that time, he defeated Conor McGregor, Dustin Poirier, and Justin Gaethje, all via submission. Despite being elite fighters themselves, GSP breaks down why they were unsuccessful to dethrone the lightweight kingpin.
"I believe a lot of guys when they fight a legend fighter status, part of their confidence and skills goes out the window. That's one of the mistakes I won't do because I know Khabib will not do it against myself so I won't do it against him either."
As of right now, the 39-year-old GSP isn't looking optimistic about a potential return. Although he feels pumped up after training, he still doesn't want to go through all the nuisances that come along with a fight. On top of it, the weight class difference between him and Khabib is also a big deterrent to his comeback.
ADVERTISEMENT
Article continues below this ad