'Georges St-Pierre's Striking Was Very Basic'- Colby Covington Says He Can Easily Beat Georges St-Pierre
Published 05/29/2021, 5:30 AM EDT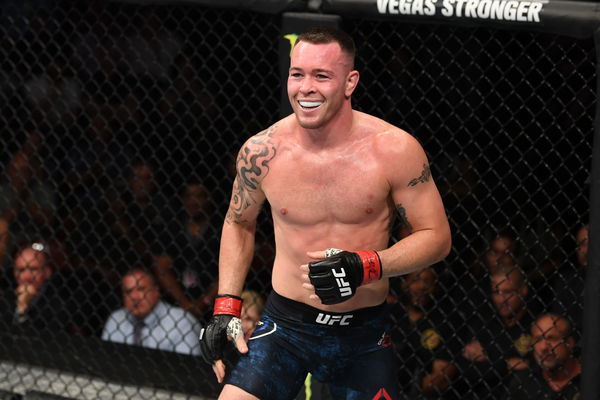 ---
---
UFC welterweight Colby Covington has no doubt in his mind that he's the best welterweight fighter on the planet. However, Covington's belief in his abilities stretches all the way back to the previous class of 170-pounders. In an interview on 'The MMA Roasted' podcast, Covington expressed a belief that he would easily triumph over welterweight GOAT Georges St-Pierre.
ADVERTISEMENT
Article continues below this ad
Many consider Georges St-Pierre to be the best fighter in the sport, period. However, Covington believes that given an opportunity to face 'Rush', he would come out victorious. His belief stemmed from the notion that St-Pierre was simply ahead of his time and his opponents weren't able to keep up.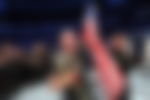 "I don't think I can beat Georges St-Pierre, I know I beat Georges St-Pierre. He was able to take a lot of guys down and hold them down and ground-and-pound them. He's not taking me down. My cardio is completely different. I've never been taken down in the UFC octagon so he's not going to be the first."
ADVERTISEMENT
Article continues below this ad
"Georges St-Pierre, his striking was very basic, very kindergarten. He didn't have a lot of tricks, he just had that really good jab…I think Georges St-Pierre will be a very extremely easy fight for me. He was ahead of his time. There was a lot of guys at the time that were one-dimensional. They were either strikers or wrestlers, but they weren't good at blending both."
Georges St-Pierre: A legacy defined
While St-Pierre will more than likely never return to the UFC's octagon, fans are always attempting to see how fighters compare to him. He's avenged the only two losses he's ever suffered in MMA and showed that he could come back stronger. Not to mention, by scalping a second world title, he ensured his name would tower over most others.
ADVERTISEMENT
Article continues below this ad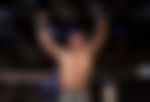 In his own right, Colby Covington has achieved great things over the last few years. However, until the UFC wraps the undisputed title around his waist, it will be hard to pick him against St-Pierre. 'Rush' has shown the MMA world that he can turn up in the big moments and that's why he's looked at as the consensus GOAT.
ADVERTISEMENT
Article continues below this ad