'Go Shine Conor's Shoes'- Michael Bisping Goes After Dillon Danis on Twitter
Published 01/28/2021, 5:48 AM EST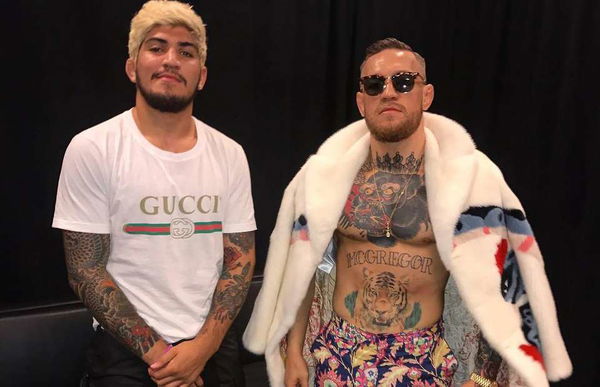 ---
---
Former UFC middleweight champion Michael Bisping has been involved in some back and forth on Twitter with Bellator star Dillon Danis. The beef started in the context of Ben Askren's upcoming boxing match against Jake Paul. 'Funky' and 'The Problem Child' have been going at each other with all guns blazing.
ADVERTISEMENT
Article continues below this ad
Danis decided to get himself into it as he was also challenged by Paul for a fight and was attacked publicly with water balloons. The jiu-Jitsu expert has had his previous interactions with Askren too. The spat between Askren, Paul, and Danis caught Bisping's attention. He found it amusing that 3 non-boxers have been going at each other over boxing and took a shot.
Danis didn't take it lightly and went after 'The Count'.
ADVERTISEMENT
Article continues below this ad
stay in the commentary booth where it's safe otherwise you will need more than sweet science to fix what i would do to your other eye in a boxing ring you twat https://t.co/kB5SrItPp4

— Dillon Danis (@dillondanis) January 27, 2021
Danis took a dig at Bisping's eye injury and promised to hurt the Brit should they ever box. The UFC legend reminded Danis about his limited experience in fighting and advised him to shine his training partner Conor McGregor's shoes. 'El Jefe' Danis happens to be McGregor's Jiu-Jitsu coach and training partner.
Big words for an unproven fighter. The 2 ,yes only 2 fighters you've faced have records of 2-5 and 2-4😂. Please for the love of god, shut the fuck up and stop embarrassing yourself. Also you had your mma debut in 2018, it's 2021, 3 years 2 fights? Go shine Conor's shoes u loser https://t.co/VOmrbR3Cfm

— michael (@bisping) January 28, 2021
The exchanges between the fighters are getting interesting by the day. Bisping has never been one to shy away from his expressing his opinions publicly. Danis is entertaining in his own way too. Maybe he messed with the wrong individual this time around?
What's next for Dillon Danis in MMA?
Danis is currently 2-0 in his professional MMA career. Both of his fights have been under the Bellator MMA promotion. He fought two unknown opponents, Kyle Walker and Max Humphrey, and submitted both opponents in the opening round.
ADVERTISEMENT
Article continues below this ad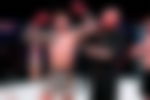 Danis hasn't been battle-tested at all in his MMA career, and his biggest fame comes from being associated with Conor McGregor. His most notable achievement is his involvement in the infamous UFC 229 brawl. Definitely, he would like to have a better identity than that.
He is a world-class Jiu-Jitsu specialist in his own right. Danis has won multiple championships in that discipline over the years and is considered one of the very best in the world. 'El Jefe' would want to have a good career in MMA, and he most certainly has the grappling and submission pedigree for that. However, his striking is not very high level. Working with McGregor should certainly help him with that.
ADVERTISEMENT
Article continues below this ad