"GOAT Conversation Is Over" – Fans Hail Artem Lobov for Saving Conor McGregor From Game of Thrones' the Mountain's Deal, That Resulted in $600 Million Proper 12 Sale
Published 08/03/2022, 11:45 AM EDT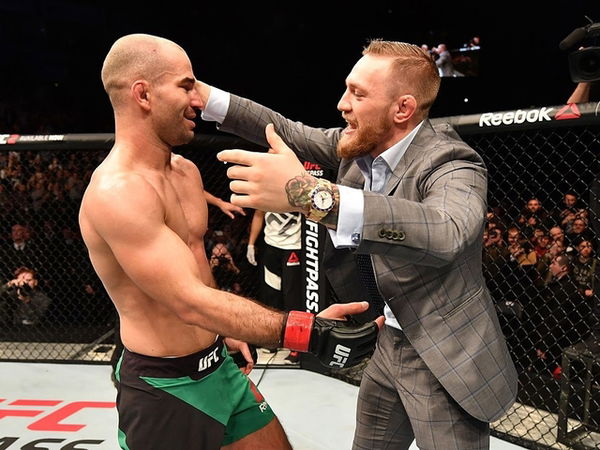 Conor McGregor trains at SBG Ireland. The Crumlin-born never left the gym that led him to three UFC championships (including one interim). Throughout his time at the gym, he had a training partner in Artem Lobov, who helped him prepare for his fights. But according to recent developments, it wasn't only the sparring session that 'The Russian Hammer' nailed with 'The Notorious'. Lobov helped him in his business ventures as well.
The 35-year-old talked about his upcoming book in an interview. The SBG Ireland standout said, "The big selling out of my book will be the Proper 12 Whiskey story."
ADVERTISEMENT
Article continues below this ad
Lobov described how preparing for a college presentation actually helped him understand the Whiskey industry in Ireland. He submitted that since the Irish Whiskey had its trials, he wanted 'The Notorious' to bring back it to 'stardom'.
 

View this post on Instagram

 
The former UFC featherweight athlete, who has competed in the 155 and 170 lbs divisions in his MMA career, revealed a time when 'The Notorious' asked him for advice.
Lobov revealed what McGregor told him, "'The Mountain' out of Game of Thrones; I was chatting to him. And he's offered me to do my own vodka. He said he was doing one in Iceland and now he's offering me the chance to do one as well. It looks like a pretty good deal. What do you think about that?"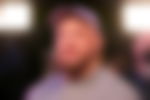 Though McGregor thought the deal was good, Lobov advised otherwise.
Artem Lobov put in the hard work and Conor McGregor believed
McGregor and Lobov's friendship has been well-documented in the MMA scene. 'Mr. Whiskey' once flew on a plane to save the honor of his teammate when he felt cornered.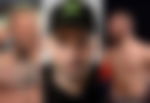 Anyhow, Lobov presented the billion-dollar idea to McGregor, who eventually sold major shares of his Proper 12 for $600 million, which showed 'The Russian Hammer' was on point with his prediction.
Fans were all over the place after the news broke
The Russian Hammer posted about his new book on his social handles. Fans reacted to the incredible gesture shown by the Russian athlete, who considers McGregor his brother.
 

View this post on Instagram

 
"What a great idea it was too the brand is massive. It's crazy what what you can do when you put your mind to it good luck with the book pal"
"Legend of the game."
"Still the undefeated goat of our generation."
"That was actually a good idea Artem ,you're great."
 

View this post on Instagram

 
"@rushammer wait a minute… So you came up with Proper 12 and Mayweather x McGregor? Artem low-key responsible for the biggest deals in combat sports. I guess the GOAT conversation is over."
"Please tell me you have part of the business @rushammer"
"damn artem out here wildin."
"all I'm bothered about Artem is did you get financially looked after with this deal. I hope so."
"I hope you're getting some f***ing money if you came up with the proper 12 idea."
 

View this post on Instagram

 
ADVERTISEMENT
Article continues below this ad
"The Godfather of Proper 12! Tastiest whisky on the planet !"
Fans praised Lobov, called him 'godfather', and lauded him for his idea. Besides, they wondered whether he had any financial benefits from helping teammate McGregor. However, Lobov kept the friendship over money and even refused a million-dollar proposal from McGregor.
ADVERTISEMENT
Article continues below this ad
WATCH THIS STORY – Robbery Attempt At Pub Owned By Conor McGregor
What do you make of Artem Lobov's revelation? Share your views in the comments section.