"Gods of Grappling": Rare Photo of Khabib Nurmagomedov Hugging MMA Pioneer Royce Gracie Sends Fans in Meltdown
Published 12/31/2022, 8:11 AM EST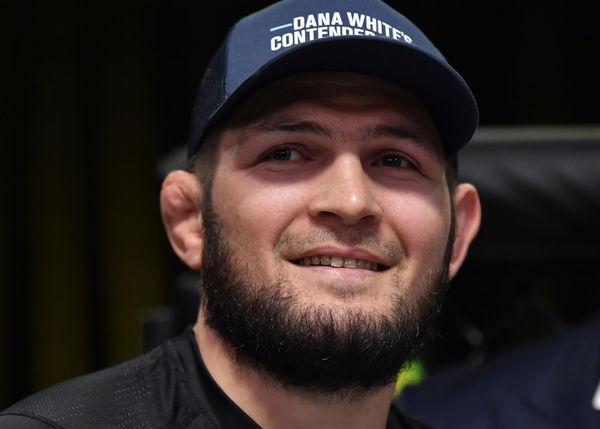 Khabib Nurmagomedov was a fan favorite in the sport. Albeit facing criticism from fans belonging to different schools of thought in the 'GOAT' debate, there is very little evidence against him in the 'Legend' debate. Even fellow legends of the sport appreciate the greatness of 'The Eagle.' Recently, Khabib Nurmagomedov posted a picture of him in Tokyo, Japan. He was pictured along with another UFC legend which sent fans into a meltdown. Here we take a look at what the internet had to say about the two legends of the game in a single photo.
Khabib Nurmagomedov with another grappling legend sends fans into a frenzy
Khabib Nurmagomedov met Royce Gracie in Tokyo, Japan. Gracie took to Instagram to share a photo of him with Nurmagomedov and him hugging each other. The photo was captioned, "With the legend @khabib_nurmagomedov"
ADVERTISEMENT
Article continues below this ad
 

View this post on Instagram

 
The fans absolutely went ecstatic in the comment section of Gracie's post. Most of the comments appreciated the greatness of the two UFC Hall of Famers. One of the fans, on seeing the two legends together said, "Absolutely 2 legends". This is just one of the many comments that fans had to say about the legends.
In a hyped fashion, one social media user said, "Sick picture with the two living legends of MMA in the World. Congrats guys".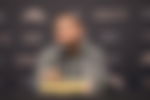 Similarly, one fan dug into the specifics of their greatness. They classified the UFC Hall of Famers as, "Gods of Grappling".
On seeing Nurmagomedov in a photo with Gracie, one social media user shared a similar thought to the Brazilian. They said, "That's right the one and only". While one fan simply stated, "Two goats".
However, not everything is merry in the world of MMA. There will always be critics who will jump in to share their converse opinion on the subject. This comment section is not any different. Some fans didn't appreciate the Russian fighter and said, "You're the only legend in this photo mestre".
Similarly, another social media user added snarkily, "Khabib is with the legend".
Khabib Nurmagomedov and his history with Jiu Jitsu
'The Eagle' has a very controversial opinion on Jiu-Jitsu. His meeting with Royce Gracie begs us to revisit a very controversial Khabib Nurmagomedov moment in 2013.
ADVERTISEMENT
Article continues below this ad
In his early days in UFC, Khabib Nurmagomedov wore a shirt that had enraged the Jiu-Jitsu practitioners. 'The Eagle' wore a shirt that said, "if sambo was easy, it would be called jiu-jitsu".
However, to back his claim, the Russian fighter clearly established his stance of holding Sambo over Jiu-Jitsu which became a hot topic in the town. Khabib later went on to defeat Jiu-Jitsu black belts such as Dustin Poirier and Rafael Dos Anjos in the UFC.
ADVERTISEMENT
Article continues below this ad
What do you think about Khabib Nurmagomedov and Royce Gracie? Let us know if you think both are 'Gods of Grappling'.
Watch This Story: UFC 280 Highlights Islam Makhachev tributes Khabib, Logan Paul wish. Sean-O'Malley Charles Oliveira vows to get back