Hardcore UFC Fan Halle Berry Reveals How Her Father Leaving Her Played a Part in Her Following MMA in Dana White's Presence
Published 03/05/2022, 7:37 AM EST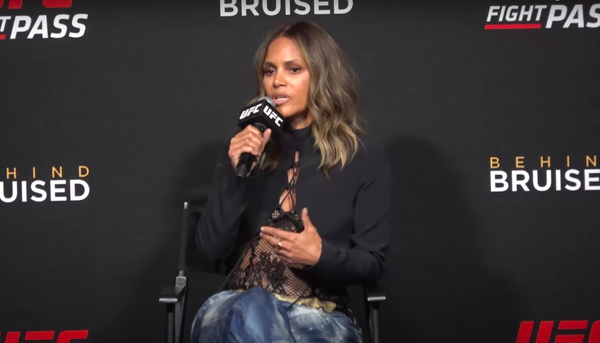 It is no secret that Academy Award winner Halle Berry is a big fan of the sport of mixed martial arts. The actress recently released a film called 'Bruised', which revolves around the life of a professional fighter. Berry directed the movie and acted in it as well. 'Bruised' features the UFC Flyweight champion, Valentina Shevchenko, in it as well.
ADVERTISEMENT
Article continues below this ad
Recently, Halle Berry made an appearance at the UFC APEX center and had a press conference alongside Dana White. The actress answered questions about her personal life and her directional debut movie, 'Bruised.' Berry spoke about how she grew interested in professional fighting.
ADVERTISEMENT
Article continues below this ad
Halle Berry said," I have been a boxing fan my entire life. When I was a kid I was a latchkey kid and what I had in front of me was the television and boxing. And my dad left the family early so my images of manhood and what it was to be a man were Muhammad Ali, and Frazier, and Fearns, and Hagler, and Sugar Ray Leonard. Like these were fantasies of what a father would be for me right."
"I fell in love with the sport and it was my favorite pastime as a child. So around I don't know 2001 I don't have my facts right but I remember seeing Ronda Rousey and Liz Carmouche…when I saw these women being treated as men would be treated within the sport. It was a big huge fight. It was publicized, it was UFC. And I fell in love in that moment, I fell in love with women MMA fighters in that moment," she added.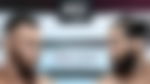 UFC 272: Main Card
The highly anticipated event of UFC 272 is now closer than ever. Colby Covington will take on his former teammate, now turned bitter rival Jorge Masvidal, in the main event of the evening.
ADVERTISEMENT
Article continues below this ad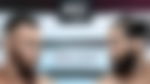 UFC veteran Rafael dos Anjos will take on American Top Team fighter, Renato Moicano, in the co-main event of the evening. In a featherweight bout, Brazilian sensation Edson Barboza will fight the undefeated fighter, Bryce Mitchell. 
Kevin
Holland will take on Alex Oliveira in the welterweight bout. The first fight of the main card will be a heavyweight contest between
Sergey
Spivak
and Greg
Hardy.
ADVERTISEMENT
Article continues below this ad