Has UFC Welterweight Champion Kamaru Usman Ever Flouted the UFC Rules?
Published 11/02/2021, 3:52 PM EDT

Follow Us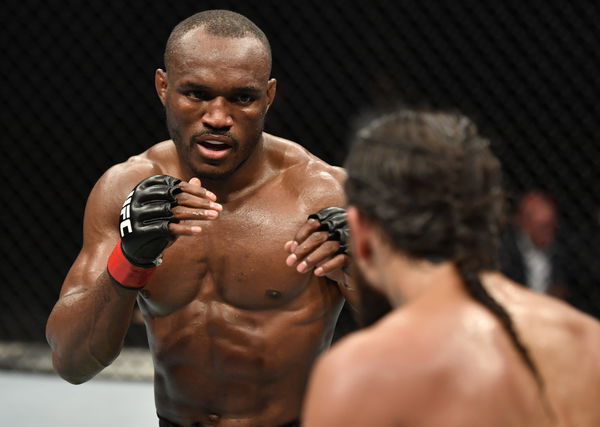 Using special medicines to enhance performance is frowned upon in combat sports. However, this has not discouraged UFC fighters from availing its benefits. Time and again, several fighters have accused each other of using prohibited performance-enhancing supplements during their trash talks or on social media. But without conducting medical tests, it can be difficult to determine who actually is using such banned substances.
UFC fighter Jon Jones has failed such tests several times. One more fighter is under speculation. Kamaru Usman has been accused of taking steroids several times. His performance, skills, and sheer power seem to be out of this world. As a result, several UFC fighters have like Conor McGregor and Colby Covington have challenged the Nigerian fighter to get tested. McGregor took to Twitter to expose Usman's alleged medicine usage. 
Relax there, carbuncles. You big spotty back pox. You were ringside last time I fought at 170. 40 seconds is all it took. Why did you reschedule Burns fight ? What was the reason, that was never given to the public, why that already signed fight was then rescheduled? https://t.co/RDv3RtaO97

— Conor McGregor (@TheNotoriousMMA) April 26, 2021
ADVERTISEMENT
Article continues below this ad
Usman's last few fights have been unbelievable because of how he dominated extremely skilled fighters. Breaking Colby Covington's jaw, defeating Jorge Masvidal and Gilbert Burns with knockouts, shocked the world. He forced viewers to acknowledge his command as a fighter. His exceptional strength led people to question the possibility of him depending on banned substances.
Has Kamaru Usman been showing signs of hormone supplement usage?
'The Nigerian Nightmare' was accused of using EPO and PEDs. Many people also seemed to point out bodily aspects that signaled towards him, possibly using some additional help.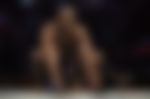 During the Kamaru Usman-Jorge Masvidal bout at UFC 261, people seemed to notice that Usman had some spots on his shoulders and back. Talking about the same, Covington said, "His chemical imbalance, his body -he's got the pimples all over his back, all over his face. You're a 35-year-old man. You're not going through puberty like you're in your teens anymore. You should not be having that chemical imbalance and that breakout. That's from his testosterone being out of wack…."
In addition to acne and spots, aspects like a receding hairline and his huge muscle mass compared to other welterweight fighters have also gassed this conversation.
ADVERTISEMENT
Article continues below this ad
While it is true that usage of hormonal supplements can cause acne, receding hairline, etc., questioning fighters based on just speculations may not be right. This is because there is always a chance of a possible skin condition or some other genetic health problem that people may not be aware of. 
Getting tested might be the only thing that can give a conclusive answer. Till then, questioning and accusing a fighter as good as Usman does not seem to be fair. After all, innocent until proven guilty.
ADVERTISEMENT
Article continues below this ad
Do you think Kamaru Usman might be using banned medications to enhance his fighting performance? Let us know in the comments below. 
Watch this story: 5 Times Colby Covington Trolled Fighters With Hilarious Nicknames, Including Conor McGregor, Nick Diaz, and More