Hasbulla Denies Pic With Female UFC Star Who Says It's "More Disrespectful" Than Andrew Tate's Remarks
Published 12/09/2022, 10:23 AM EST

Follow Us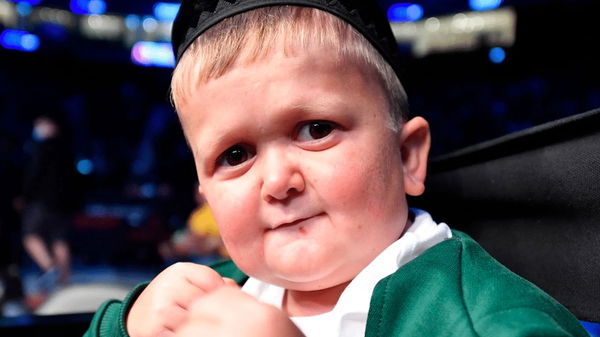 Hasbulla Magomedov went from being an internet sensation to a contracted UFC employee. The 20-year-old rose to fame from his prank videos on TikTok and Instagram. The 3 feet 4 inches tall Russian is also great friends with Khabib Nurmagomedov and other UFC fighters. However, UFC flyweight Katlyn Chookagian is not a fan of the internet sensation after meeting him in person.
Chookagian explained how she felt disrespected by Hasbulla when she was in Abu Dhabi for UFC 280. She was speaking on the 'Burning The Boats' podcast with her husband Kyle Cerminara.
ADVERTISEMENT
Article continues below this ad
Katlyn Chookagian on how Hasbulla disrespected her at UFC 280
Katlyn Chookagian was talking about her experience in Abu Dhabi while she was there for UFC 280. She mentioned meeting fighters like Khabib Nurmagomedov and being thrilled to be in their company. However, Hasbulla's behavior when she asked for a photo did not sit well with the former title challenger.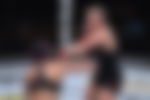 Chookagian said, "I asked him for a picture where it was all fighters. So he knows I'm a fighter. But you know, I asked him for a picture. He literally waved his finger at me and said, 'Women, no photo.'"
SSS– WATCH: Henry Cejudo Gives "Graphic Warning" to Hasbulla After Getting Assaulted by Mini Khabib in Hilarious Video
Prior to explaining the Hasbulla incident, 'The Blonde Fighter' mentioned how she received flak for posting a comment of approval under a picture of Aljamain Sterling with controversial figure Andrew Tate. She asked why her comment came under fire when people adored Hasbulla despite his problematic behavior.
Speaking of the photo incident, she said, "That seems more disrespectful to women than Andrew Tate saying he thinks women should be, like, protected."
During the podcast, they also talked about how fighters like Khabib Nurmagomedov abstain from interacting with women too much because of cultural differences. However, former UFC title challenger Megan Anderson once revealed how she shook 'The Eagle's hand.
Megan Anderson on meeting Khabib Nurmagomedov
On The Megan Anderson Show in 2020, former UFC featherweight title challenger Megan Anderson recollected her experience of meeting Khabib Nurmagomedov. Anderson recalled being at a WSOF event in 2016, cornering teammate Bobby Cooper. Cooper's opponent trained under 'The Eagle' who was present in the opposite corner.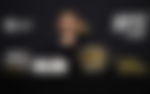 She mentioned how the former lightweight champion ignored her when the corners were exchanging handshakes following the fight. Anderson mentioned how after they announced the winner, she went up to Nurmagomedov and grabbed his hand, and shook it.
ADVERTISEMENT
Article continues below this ad
She summed up Nurmagomedov's reaction by saying, "He looked at me like I had done the worst thing that I could ever do on the face of the earth."
The Australian fighter said she thought Nurmagomedov really did not like her. However, she later learned that Nurmagomedov was Muslim and abstained from shaking her hand out of respect. Anderson said she left like a horrible person for doing that.
Watch This Story– Why are Hasbulla and Conor McGregor feuding?
ADVERTISEMENT
Article continues below this ad
She added how the Dagestani clarified the situation to one of her friends who trained at AKA and asked her not to worry about it.
What do you guys think about Hasbulla refusing to take a picture with Katlyn Chookagian? And what are your thoughts on the Megan Anderson-Khabib Nurmagomedov story? Let us know in the comments below.