'He and I Will Always Be Together'- Jose Aldo Makes Surprising Statement on Conor McGregor-Says He Is Rooting for Him
Published 08/20/2021, 1:25 PM EDT

Follow Us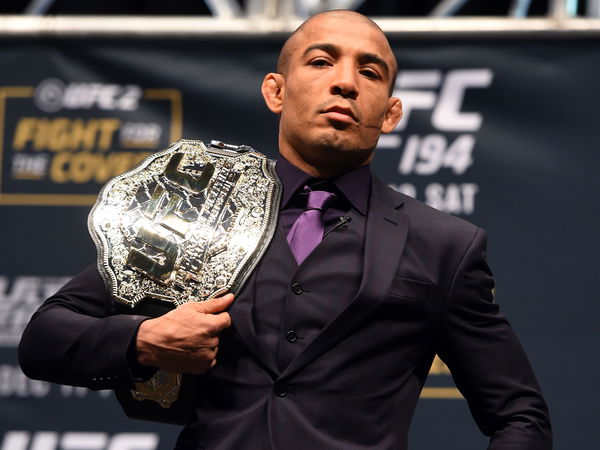 Conor McGregor has faced the wrath of fight fans after his loss to Dustin Poirier at UFC 264. A freak leg break meant the contest had to be stopped at the end of round 1. His antics inside the Octagon after the conclusion of the fight had drawn more criticism. However, he has found unexpected support in former for, Jose Aldo.
McGregor stopped the Brazilian in 13 seconds at UFC 194 to become the undisputed featherweight champion. It was Aldo's first loss in over a decade. Many wanted to see a rematch between him and the Irishman go down. Those claims have resurfaced lately. However, Aldo has closed down any opportunity for a potential rematch.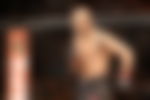 "That's what I don't understand, brother, Back when it should have happened, like they are going [other] rematches and trilogies, I didn't have the opportunity, no one considered anything, and each one went their way. Now that the situation has inverted again, it feels like they have the obligation to book it," said Aldo in a recent interview with MMAFighting.
ADVERTISEMENT
Article continues below this ad
"No, I don't see myself fighting Conor. Never, I think. I can even say that. It might happen tomorrow, but that's not the path. I root for him today, I hope he recovers from the injury and fights again at the highest level and becomes champion again, because that way he and I will always be together. No matter if I'm down and he's up or the other way around, people will always put out names together, and that way we carry each other up," he added further.
Jose Aldo shuts down a rematch at lightweight against Conor McGregor
ADVERTISEMENT
Article continues below this ad
Aldo was asked about the possibility of him fighting McGregor again, this time at lightweight. The Brazilian says he is focused on his career on bantamweight and wants the belt there. Aldo notably stays on a special diet to make the 135 lbs since 2019.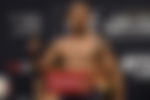 "No, man, there's no way,  I'm going after a fight for the belt, I want to build this career at bantamweight and make history this way," he concluded on that topic. Aldo earned an impressive win against Pedro Munhoz at UFC 265. He is calling for a shot against former bantamweight champion T.J. Dillashaw next.
ADVERTISEMENT
Article continues below this ad