"He Couldn't Finish Me on My Worst Day"- Leon Edwards Makes a Brutal Assessment of Kamaru Usmans Performance at UFC 278
Published 03/17/2023, 4:37 AM EDT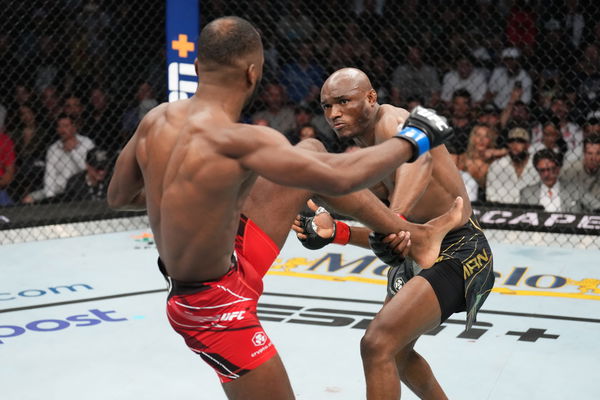 The upcoming rematch between Kamaru Usman and Leon Edwards at UFC 286 is one of the most anticipated events in the world of MMA. The two fighters faced each other previously at UFC 278, where Edwards shocked the world by knocking out Usman in the final round with a head kick. This is Usman's second professional MMA loss, and he is eager to redeem himself in the upcoming rematch. He recently even spoke about his opponent and UFC fans.
The first fight between Usman and Edwards was a closely contested battle. Both fighters showcased their skills and athleticism. Usman was leading the fight until Edwards landed the decisive head kick that knocked him out. Unsurprisingly, he intends to finish his upcoming fight in an equally impressive fashion.
Leon Edwards looking back at his performance at UFC 278
ADVERTISEMENT
Article continues below this ad
After UFC 278, many fans believed that if it was not for that one head kick, Usman would have won the match. In a recent interview with Daniel Cormier, Edwards himself admitted that he was not at his peak in the fight. "End of the day, he couldn't finish me on my worst day. That was one of my worst performance of my career," the champ said.
Edwards also denied receiving any major damage from Usman in the fight. "Damage wise they weren't much damage. For damage he was like waiting on my gloves, hitting on my gloves," he said.
This was surprising to hear from Edwards, as Usman was able to dominate the fight and land some good shots in the first four rounds of the fight. However, the British fighter feels Usman won't be able to beat him when he is at his peak performance.
Edwards: Does Kamaru Usman hit hard?
ADVERTISEMENT
Article continues below this ad
Edwards also commented on Usman's hitting power. DC asked Edwards "Does Kamaru Usman hit hard"? Edwards stated that while he did have to respect Usman's striking, it did not stand out as exceptional. Additionally, he mentioned that he did not believe that Usman was as good as he thought he was.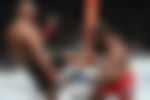 These comments from Edwards have sparked controversy in the MMA community. Some fans and analysts are questioning whether he is underestimating Usman. However, only their upcoming battle will be able to show if Edwards is underrating Usman.
ADVERTISEMENT
Article continues below this ad
Watch This Story – Why Is Leon Edwards' Nickname Rocky?
Can Usman reclaim his title and his throne at the top of the welterweight division? Or can Edwards prove to the world that his last win was a lot more than just a fluke? All these questions will be answered this Saturday night at UFC 278.