'He Didn't Fight the Best Until the End'- Michael Bisping Says Anderson Silva's Resume is Better than Khabib Nurmagomedov's
Published 10/08/2021, 1:30 AM EDT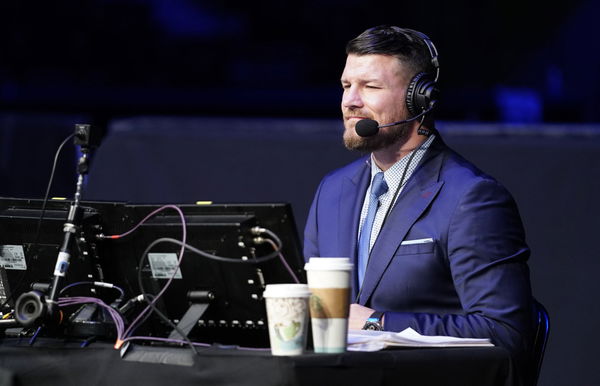 ---
---
In many fan communities, Khabib Nurmagomedov is considered to be the best fighter on the planet by virtue of his unblemished record. Going 29-0 in MMA at the highest level is a feat that all fighters dream of, but Nurmagomedov lived it. Moreover, 'The Eagle' barely lost a round in his career and looked rather unstoppable in the cage.
ADVERTISEMENT
Article continues below this ad
However, UFC Hall of Famer, Michael Bisping looks at Nurmagomedov's legacy with a different lens as he believes other fighters surpass him in the GOAT debate. Per Bisping, fighters like Anderson Silva, Georges St-Pierre, and Jon Jones have better-aged resumes over time. He appeared on the True Geordie podcast, 'The Pain Game', and provided some insights into his views.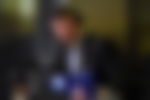 "He took himself out of it. And if you look, yeah, he didn't fight the best until the end of his career. When you compare that with GSP or Jones or Anderson, their run against world-class competition was far longer."
ADVERTISEMENT
Article continues below this ad
"But for Khabib, I know it was because of his father passing away, and he made a promise to his mother. So, it's different circumstances."
"But for those reasons, I think when you look at the resumes, even though he was undefeated, the resumes don't really stack up," Bisping continued. [h/t BJPENN.com]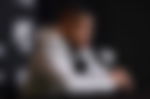 Khabib Nurmagomedov: A resume overview
ADVERTISEMENT
Article continues below this ad
Bisping argued that Nurmagomedov defended his belt only three times in comparison to double-digit defenses by fighters like Jones and Silva. Moreover, Khabib Nurmagomedov only faced the most dangerous lightweights just prior to retiring in October 2020.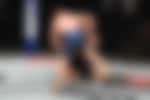 Watch This Story
Many believe Khabib Nurmagomedov could have, and should have, continued his reign of dominance after beating Gaethje. But due to the untimely passing of his father, Abdulmanap Nurmagomedov, fans never got to see how things played out. Unless Nurmagomedov makes a shocking return to the UFC, questions surrounding his greatness will always be brought up.
ADVERTISEMENT
Article continues below this ad
However, Michael Bisping did bookend his views by mentioning that 'The Eagle' is still a P4P great fighter. Given the metrics one usually priorities when judging MMA greatness, Nurmagomedov's overall body of work may fall short of the likes of Anderson Silva and Jon Jones.
Read this story: UFC Champions Who Never Successfully Defended Their Belts