'He Didn't Want to Stop After Conor had Tapped'- Joe Rogan Reacts to Khabib Nurmagomedov's Comments on Conor Mcgregor
Published 08/14/2021, 9:02 AM EDT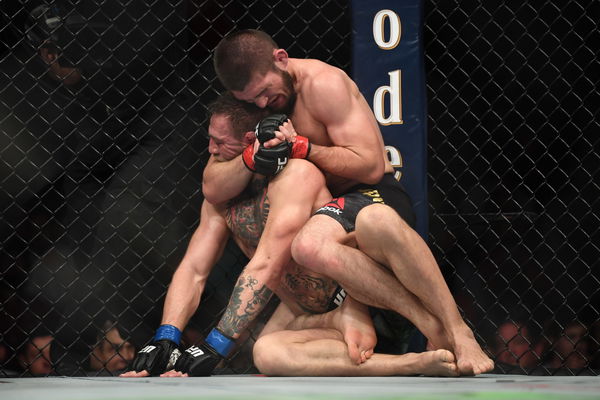 ---
---
Joe Rogan recently took a trip down memory lane to revisit one of the biggest fights in the UFC: Khabib Nurmagomedov vs Conor McGregor at UFC 229. 
ADVERTISEMENT
Article continues below this ad
Joe Rogan on Khabib vs Conor
McGregor crossed all boundaries in the lead-up to their clash, questioning Khabib's religious values, insulting his way of life, referring to the fighters from Dagestan as 'rats'. Also, let's not forget McGregor, throwing a dolly at a bus, with Khabib Nurmagomedov and many other UFC fighters sitting inside before UFC 223.    
ADVERTISEMENT
Article continues below this ad
Nevertheless, Khabib kept his head down and stoically waited with bated breath for the showdown. Come fight night, Khabib Nurmagomedov famously submitted McGregor with a neck crank in the fourth round. Khabib had a truly dominant performance against the Irishman. One could hear him insulting and mocking McGregor while dishing out concussive blows to the Irishman's head.   
Discussing the fine line between trash-talking for entertainment and getting personal, Joe Rogan had the following to say, 
'Mental warfare is a real thing. It just didn't work with Khabib. It had the opposite effect. With Khabib he's like, I can't wait to get my fucking hands on you. It wasn't, 'I can't believe he's saying these things to me.' But it ramped up the violence to the point where he was letting you know like, 'Hey this is real to me, if you want to act thuggish let's just keep going, I'll keep taking this.' Like he didn't want to stop after Conor had tapped like he was holding onto him, and he's letting him know, 'hey m**********r, this is real, this is not just shit-talking"  
Even after getting the victory, Khabib didn't seem at peace, pacing around the octagon until he climbed over the fence and went after Dillon Danis. The entire event will always have an asterisk next to it, thanks to the aftermath.
ALSO READ: 'He Beat Everybody'-Khabib Nurmagomedov Names the Best Boxer in the World
Khabib Nurmagomedov in retirement
Khabib Nurmagomedov retired from the sport of MMA after his fight with Justin Gaethje at UFC 254. Ever since, the former lightweight champion has begun a new chapter in his life, focusing on many other endeavors related to business, philanthropy, and MMA.
ADVERTISEMENT
Article continues below this ad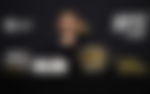 An ambassador of the sport, Khabib has his own training schools back in Dagestan. Here, children take part in different martial arts from a young age. Furthermore, the 32-year-old has taken to coaching his former teammates and the results so far have been commendable.
Khabib also bought the Russian mixed martial arts promotion Gorilla fighting for $1 million. It's safe to say that the former champion is enjoying this new chapter in his life.
ADVERTISEMENT
Article continues below this ad
What do you think? Will Khabib Nurmagomedov ever return to the octagon? Let us know in the comments.
Watch This Story: From Helping His Family to Buying Himself a Condo: Heres How the MMA GOAT Georges St-Pierre Spent His First $1 Million