'He Grabbed My Elbow and Asked Where You From'- Khabib Nurmagomedov Details His First Experience With UFC Legend Daniel Cormier
Published 09/06/2021, 12:21 PM EDT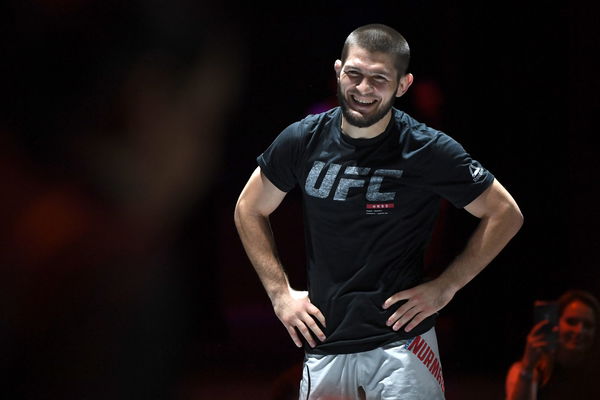 ---
---
Khabib Nurmagomedov recalls the moments from his first meet-up with Daniel Cormier. The Dagestan native visited his long-time friend Cormier's newly opened wrestling academy.
ADVERTISEMENT
Article continues below this ad
Recently, The UFC legend Daniel opened a new wrestling academy. He invited the undefeated lightweight fighter and his best friend, Khabib Nurmagomedov, for a Q and A with the kids.
The bond between the two men is not a secret to the MMA community. However, while talking about their friendship, 'The Eagle' revealed his first moments with Daniel Cormier to the kids.
ADVERTISEMENT
Article continues below this ad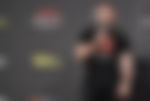 Nurmagomedov said, "I remember when I first time come I see DC I have like T-shirt you know, like Russian wrestling, you remember. And you say what is this who is the wrestler come here and I begin like oh he said no no this is the Russian style he grabbed my elbow and asked where are you from I said I am fighting in UFC I have 17 and 0. He said you 17-0 where do you fight. You remember this."
He added, "You said I am not UFC fighter, how you become UFC fighter. He was Strikeforce you know, like the second league and he said who this guy who this guy like I don't know but I don't understand nothing I just look at this guy and I know him i know him."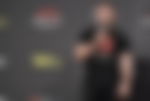 "I just smiled, and I was very nice before. Now he lives different because I cannot talk with this guy he talks blah blah blah I don't understand I just smile. I know he said a lot of bad things too, now I understand. I know I have watched old videos and understand you say a lot of bad things."
Khabib Nurmagomedov and Daniel Cormier: A Bond of Friendship
The former undefeated lightweight champion Khabib Nurmagomedov and the UFC legend Daniel Cormier share a very special bond for a long time. It is very heartwarming for combat fans to see.
Nurmagomedov and Cormier are friends since the Dagestan native joined AKA academy. Cormier was also the assistant coach of the former lightweight. There are a lot of videos showing Cormier and 'The Eagle' jokingly brawling with each other during the training sessions.
ADVERTISEMENT
Article continues below this ad
It was Cormier who calmed down the (29-0) record holder after he jumped out of the octagon at UFC 229 against Conor McGregor. 'The Eagle' and DC are more of a BFF  duo, and this friendship always entertains the MMA community.
What are your thoughts on their friendship? Let us know in the comments.
ADVERTISEMENT
Article continues below this ad