'He Has Decided To Continue Now'- Khamzat Chimaev's Brother Provides Positive Update Regarding the Fighter's Future
Published 03/05/2021, 4:30 AM EST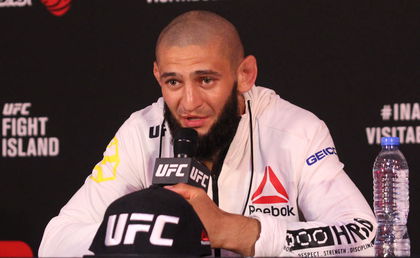 ---
---
Khamzat Chimaev shocked the MMA world last week when he took to Instagram to post a message regarding his retirement. The 26-year-old raised eyebrows with his decisions and was contacted by UFC President Dana White immediately.
ADVERTISEMENT
Article continues below this ad
'Borz' has been suffering heavily from health issues regarding COVID-19. The Chechnya-born fighter had to pull out twice from his proposed bout against Leon Edwards, a fight that couldn't materialize despite multiple bookings. Frustrated and agonized, an emotional Chimaev decided he would walk away from the sport.
Now, Khamzat's brother, Artur Chimaev, has updated what actually happened with the fighter and the real reason behind his strange decision. Speaking to Dagens Kalmar, Artur said, "He has not fully recovered. There are some points on the right lung that are not completely restored. Khamzat had been given antibiotics and after two weeks he thought it was okay to train again."
ADVERTISEMENT
Article continues below this ad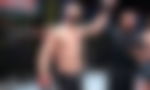 "He was completely finished. The lungs could not cope, he began to cough up blood and became frightened. He became depressed, this means so much to him. I've told him to calm down. To give it time. That this disease affects different people differently," Artur added.
"He said that he has decided to continue now. But that it will take some time. I told him to rest for two or three months. Then it will be good," He said further ( translated by BJPENN.com)
It's tough for an up and comer who is looking to make a name for himself, to suffer these types of issues. A fighter's health is the biggest asset. So, no surprise, Chimaev was emotional due to his struggles.
When can Khamzat Chimaev make a comeback?
First and foremost, 'Borz' should look to recover, and training has to be the last thing on his mind under the current circumstances. Once he gets back to his best physical condition, he should start training. So, a timeline regarding his comeback is uncertain.
His brother, Artur, also added that the UFC star usually trains four times a day. But, it has become tough for him to even get through the first session recently. So, one can assume how depleted the Chechnya native has become.
ADVERTISEMENT
Article continues below this ad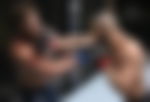 Also, without proper physical recovery, he may have doubts about his durability as a fighter. Hence, it's imperative that 'Borz' focuses on getting back to his usual state no matter how long it takes.
When the time is right, the UFC will surely present him with the opportunities he is looking for.
ADVERTISEMENT
Article continues below this ad
What did you make of Khamzat Chimaev's situation? When can the fighter recover completely from his health problems?