'He Is at No 9' – Michael Chandler Doesn't Seem Phased as Islam Makhachev Calls Him Out During an Interview
Published 07/18/2021, 8:35 AM EDT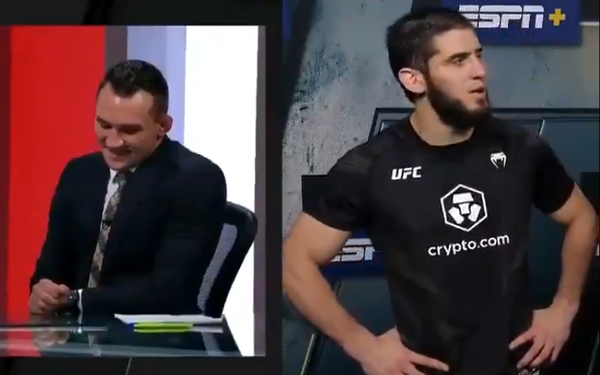 ---
---
Islam Makhachev defeated Thiago Moises at UFC Vegas 31 to take his current streak to 8 wins. Many often consider Makhachev to be one of the best fighters in the UFC and peg him to be the next Khabib Nurmagomedov. Now with his performance against Moises, Makhachev has proven he is rightfully considered the next big thing in the UFC.
ADVERTISEMENT
Article continues below this ad
Following his victory at UFC Vegas 31 against Moises, Makhachev called out many big fighters from the lightweight division. Makhachev called out 3 fighters in particular Michael Chandler, Rafael dos Anjos and Tony Ferguson.
ADVERTISEMENT
Article continues below this ad
During the post-fight interview, Makhachev called out Chandler. He said, "Everybody, I see sitting at ESPN – Michael Chandler. Why not? Let's go, Chandler. You come from Bellator; I wanna give you hard time. Let's do this. Chandler, if you hear me. Let's go, let's do this. You come from Bellator. I wanna check your skills."
Watch Thi Story: Event recap: best fights from UFC Vegas 31- Islam Makhachev vs Thiago Moises
Michael Chandler responds to Makhachev
Chandler was with ESPN as an analyst for UFC Vegas 31. He immediately responded to Makhachev's call out, however not as a fighter but as an ESPN analyst.
He said, "Slick little call out right there. But he did what he said he was gonna do, and he did what he needed to do tonight, which is go out there and put a big stamp on his performance. And now he is doing what he needs to do as well. He is at No.9 and he wants to say as many names as he possibly can."
"Slick little call out, man, the man impressed tonight. I got to take my fighter hat off, be the analyst tonight – he did a phenomenal job against a very tough man. Kid's got a bright future, we'll see what happens."
Chandler remained cool and composed and did not seem to get affected by Makhachev's call-out at all.
What's next for Islam Makhachev?
Makhachev defeated Moises via a 4th round submission, this was Makhachev's first fight to go 4 rounds. However, Makhachev proved that he can go the distance if he needs to and put on dominating display to win the fight.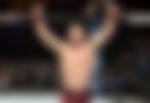 This victory means Makhachev has now won his last 8 UFC fights, the fighter last lost at the UFC 192 event, back in 2015. Therefore, after the fight, Makhachev explained that he was surprised that no top-ranked fighter wanted to fight with him.
However, with another victory in the bag, it shouldn't take long for Makhachev to face some top UFC fighters and challenge for the title soon.
ADVERTISEMENT
Article continues below this ad
Who do you think Islam Makhachev will face next? Let us know in the comments below.
ADVERTISEMENT
Article continues below this ad