'He is No Jon Jones'- Jon Jones Takes a Dig at Stipe Miocic and Daniel Cormier
Published 03/28/2021, 10:19 PM EDT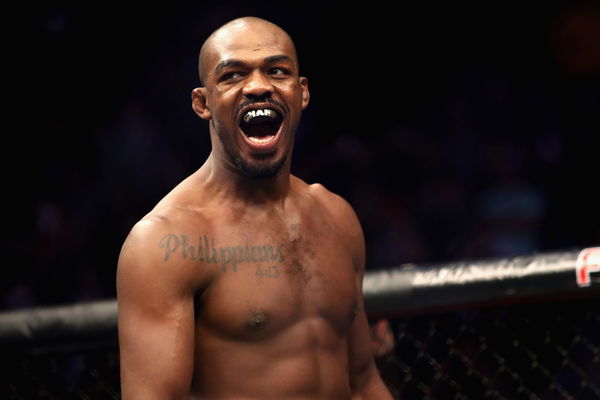 ---
---
Former UFC light heavyweight champion, Jon Jones, has been quite active on social media following the events of UFC 260. A new heavyweight champion has been crowned and Francis Ngannou has taken the gold to Cameroon. 'The Predator' earned a sensational KO in the second round to become the 17 UFC heavyweight world champion.
ADVERTISEMENT
Article continues below this ad
'Bones' came out after the fight and fired away tweet after tweet directed right at Dana White and the UFC. Chiefly, in his latest post, Jones compared his run in the UFC to Stipe Miocic's, who also fought Daniel Cormier. Jon Jones looked at the commonalities and differences between both men to make his case for a heftier paycheck.
Let's not forget Stipe lost to DC. Stipe only defended his belt like five times to my 15. The man showed up at 230 to fight against Francis. He is no Jon Jones, I want this fight, excited to see what the UFC think it's worth

— BONY (@JonnyBones) March 28, 2021
ADVERTISEMENT
Article continues below this ad
Jon Jones has been the clear front runner to challenge the winner of Stipe Miocic vs Francis Ngannou for gold in his debut. Now that 'The Predator' walked away with the win, it's par for the course that Jones vies for that bout. 'Bones' has continued to stick to his guns and is looking to get paid 'Conor McGregor' money to fight Ngannou.
Francis Ngannou vs Jon Jones: A potential 'Fight of the Decade' candidate?
The hype for Ngannou vs Jones is real and fans are waiting with tense anticipation for negotiations to get underway. The magnitude of Jones, arguably coming up as the light heavyweight GOAT to face 'The Predator' is immense. Moreover, Ngannou has an opportunity to become the first man to truly defeat Jones and Stipe, two all-time greats in a row.
ADVERTISEMENT
Article continues below this ad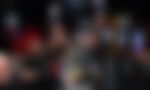 The fight itself offers an even more intriguing narrative after watching Francis Ngannou's evolution at UFC 260. He has significantly battened down the hatchets in the wrestling department, and his striking is both calculated and ferocious. It's hard to see many exploitable holes after UFC 260, and the new champion has truly actualized his potential.
However, Jon Jones is the consensus GOAT for a reason and he's fought all kinds of championship-caliber fighters in the past. Hence, it will all boil down to his ability to adjust for the power dynamic that Francis Ngannou will pose.
ADVERTISEMENT
Article continues below this ad