"He Knows Strategy" – Joe Rogan Certified 'Most Important Figure in MMA', Gives His Seal of Approval to Conor McGregor
Published 07/18/2022, 3:00 PM EDT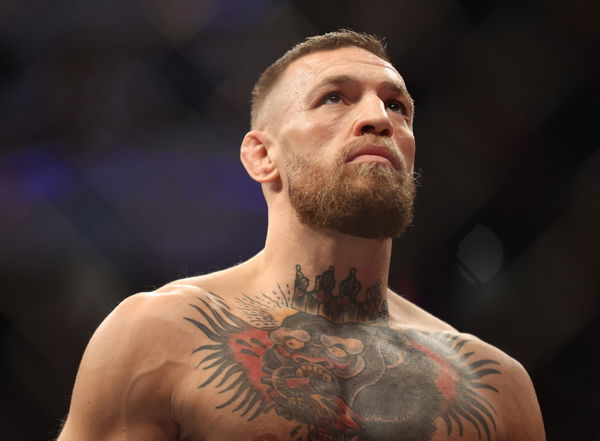 Conor McGregor was last seen in action at UFC 264. The Irishman fought Dustin Poirier in a bid to avenge his loss to him. However, things did not go McGregor's way as he broke his tibia and suffered a loss via the doctor's stoppage. Since then, McGregor has recovered and the talks of a potential return have intensified. While fans are buzzing about his return, an MMA legend feels the same.
ADVERTISEMENT
Article continues below this ad
UFC 1 winner Royce Gracie expressed his excitement over Conor McGregor's UFC comeback. Not only did Gracie win UFC 1, but he was also the winner of UFC 2 and UFC 4, which at the time was an open-weight tournament. Speaking about Gracie, Joe Rogan on his podcast said, "He's probably the most important martial arts figure ever."
ADVERTISEMENT
Article continues below this ad
Describing his excitement on McGregor's return, Royce Gracie also acknowledged the Irishman's star power. He said, "Conor McGregor can put up a show, and he's a very good fighter. He knows strategy. Sometimes he wins fast and sometimes he loses. People talk trash about him when he loses, but hey, if you've never lost, you've never fought."
Watch This Story: 5 Insane Records Set by UFC Superstar Conor McGregor
Gracie also mentioned that McGregor is an exciting fighter to watch. The UFC 1 winner said, "He's always exciting to watch because you never know what's going to happen. He comes to fight and every time he gets in, it's a good fight. In the beginning it was a style against a style, today it's not that anymore, it's a fighter against a fighter and who has the best strategy, so anything can happen. "
Just like Royce Gracie, many people around the globe are excited about Conor McGregor's return. However, it is unclear against whom 'Mystic Mac' will make his return.
Who will Conor McGregor fight on his return?
Conor McGregor brings in a lot of money when he competes in the octagon. Hence, there is often a huge line of fighters who wish to compete against 'Mystic Mac.' Now that McGregor eyes a return to the octagon, the question that lies is who is the perfect opponent for 'The Notorious?'
ADVERTISEMENT
Article continues below this ad
In the lightweight division, one could say Conor McGregor has unfinished business with Dustin Poirier. However, at the same time, 'The Notorious' was called out by Michael Chandler and Charles Oliveira after their wins at UFC 274. 'The Notorious' also responded to them. However, with Oliveira now fighting Islam Makhachev for the lightweight title at UFC 280, a fight with either Poirier or Chandler seems to make sense for McGregor.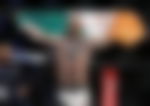 While many people expect Conor McGregor to return to the lightweight division, the Irishman has also expressed his desire of moving up to welterweight. McGregor wants to become the first three-division champion in the UFC. However, with the activity in the welterweight division, a comeback fight in the welterweight division might be hard to get.
ADVERTISEMENT
Article continues below this ad
Conor McGregor has a lot of options to consider upon his return. Fans and followers will be waiting to see if the Irishman can replicate the same form he did to become a two-division UFC champion.
Are you excited about Conor McGregor's return? Let us know your answer in the comments below.