"He Never Once Wore the Pain of the Fight": Jamahal Hill Reflects on His Win Over Glover Teixeira for the Light Heavyweight Title
Published 01/25/2023, 3:27 AM EST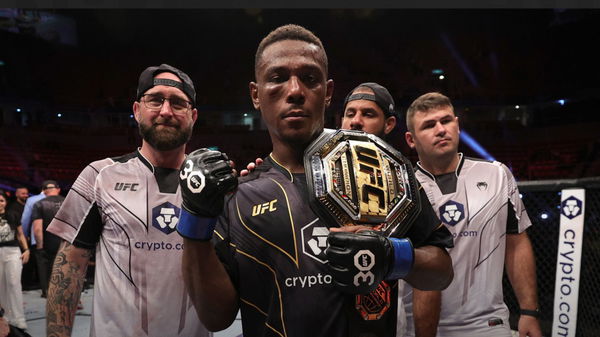 The violence of the battle between Glover Teixeira and Jamahal Hill was evident to anyone who witnessed it. One of the toughest opponents Hill had ever faced was the 43-year-old Brazilian-American fighter. However, for Hill, UFC 283 was a 'do or die' contest. He had to use all of his power to defeat Teixeira. After round five, Hill was declared the victor by a unanimous decision. Both fighters sustained major injuries during the brutal bout, including fractured noses. They were taken to the nearby hospital in Rio de Janeiro shortly after the bout. They underwent examinations to rule out any serious injuries that could risk their lives. The fighters were unable to attend the post-fight press conference for the same reason. However, Hill had a lot to say about the fight to both his haters and fans, which he did in his recent interview.
Jamal Hill shares his thoughts about Teixeira
At UFC 283, Teixeira and Hill squared off in the main event. Both of them competed for the light heavyweight title, where the 31-year-old Hill used all of his strength to win. Teixeira, though, gave everything he had in his final match against the young American fighter. During the interview, Hill was open and honest about how difficult it was for him to win the UFC title. In the interview with MMA Junkie, he said "It was an incredible moment, you know. From just the hostility in the crowd to going in and performing how I wanted to perform, and just how tough the fight itself was with him never going away. Yeah, bro, it was just a mixture of all those things. He didn't lay down. He didn't give it to me easily. I had to go and truly earn this title."
ADVERTISEMENT
Article continues below this ad
The battle took place in Brazil, the home country of Teixeira, and naturally, he was cheered on by the entire crowd. Hill had to deal with the crowd's animosity, as well as that of his opponent. During the conversation, Hill further added, "It was a tough fight. It was a hell of an opponent, legendary, Hall of Famer. The dude's toughness is understated. He's not just tough, he was tough, and he was actively doing the right things to try to win the fight. He was still active, and he was still throwing. He was still looking to get a dominant position. The entire time, he never once wore the pain of the fight."
ADVERTISEMENT
Article continues below this ad
The tough Teixeira
Teixeira was more powerful than 'Sweet Dreams' had ever anticipated. He acknowledges that the majority of his fellow UFC fighters and haters predicted his defeat to Teixeira's power. Hill concurs that he engaged in combat with a UFC legend. Both of them are currently on medical suspension due to their serious injuries, with Hill's suspension lasting 180 days.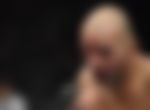 ADVERTISEMENT
Article continues below this ad
With a new face CT, he can return to the octagon earlier. Nonetheless, the 30-day mandatory suspension must be served by the light heavyweight champion. After listening to Hill, his passionate outburst following the championship is understandable, given that he won the belt with sheer perseverance and determination.
WATCH THE STORY: Brutal Slap Fighting Videos