'He Respects Women'- UFC Analyst Laura Sanko Says Khabib Nurmagomedov Should Not Be Misunderstood for His Comments On Women
Published 09/12/2021, 12:42 AM EDT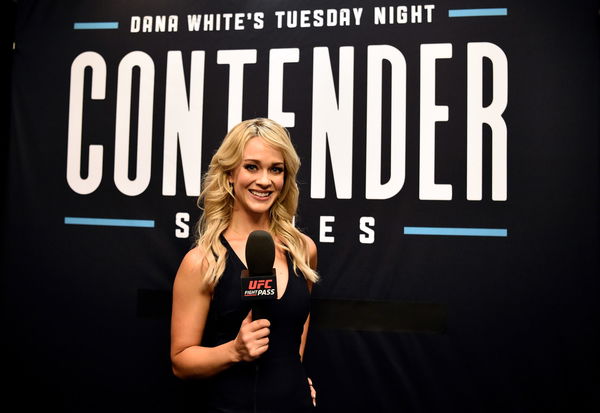 ---
---
UFC presenter and analyst Laura Sanko spoke to James Lynch on a situation that has divided the MMA community. Sanko opined on Khabib Nurmagomedov's recent comments about ring card girls being unnecessary features during the live event.
ADVERTISEMENT
Article continues below this ad
'The Eagle' understood the historical significance of ring card girls, however, he believes the jumbotron projector was more than sufficient to indicate the changing rounds.
Khabib Nurmagomedov received a lot of backlash from fans and fellow fighters who criticized his stance. His detractors like Dillon Danis and Conor McGregor couldn't miss the opportunity to throw shade at him directly.
ADVERTISEMENT
Article continues below this ad
However, Laura Sanko read the situation a little differently and did a deep dive into Khabib Nurmagomedov's comments.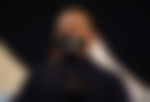 What did Laura Sanko have to say about Khabib Nurmagomedov?
Sanko explained that Nurmagomedov's stance originated primarily from a cultural difference that existed. Moreover, she explained that his comments didn't serve to undermine women working in MMA, but was a conversation about something bigger.
"I think it's a cultural difference though. I think we have to accept that that is a very valid opinion for him to have. It's just a personal opinion and he was talking about why he's not going to have then at his promotion which is certainly, he's within his right to do so."
"I think it's more the idea for him that's just not something culturally that he finds valid and I respect that about him and I think he's perfectly fine and within his rights to talk about that. I don't appreciate the line of thinking that he doesn't respect women."
Read this story: List of UFC Fighters Who Are Married to Each Other 
ADVERTISEMENT
Article continues below this ad
Additionally, she also explained that everything Khabib Nurmagomedov displayed about himself is indicative that he does indeed respect women. The overarching narrative after Nurmagomedov's comments surfaced was that he had a personal gripe with women. However, Sanko sought to root out this notion.
"I think when you haven't grown up in a Muslim culture, I think the respect for women looks different than I think our American eyes expect it to. I know he has a lot of respect for the women he trains with… it's not as though he doesn't respect women, I think in the culture he grew up in, he respects women so much that he wants to be presented a certain way."
ADVERTISEMENT
Article continues below this ad
Laura Sanko's take on the matter is undoubtedly interesting, especially since she's been open about women finding work in the MMA space.
What did you make of her take? Let us know in the comments section below.