Here Are Stipe Miocic's Only Career Losses
Published 03/21/2021, 9:52 AM EDT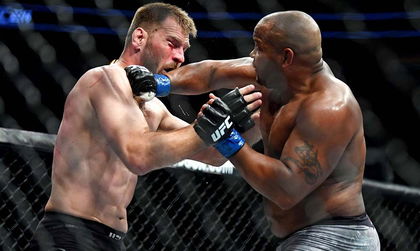 ---
---
UFC heavyweight Stipe Miocic gears up to defend his belt at UFC 260 in the main event against Francis Ngannou. Both men went to battle back in 2018 and Miocic came out on top. In fact, the consensus UFC heavyweight GOAT has made it a discipline to find creative ways to outsmart his opponents.
ADVERTISEMENT
Article continues below this ad
Stipe Miocic has suffered three losses in his MMA career that spans back to February 2010. All three defeats have come in the UFC and are separated by several years from each other. While he's only avenged two of his three career defeats so far, Miocic is defined more by his wins.
UFC on Fuel TV 5- Stefan Struve vs Stipe Miocic
ADVERTISEMENT
Article continues below this ad
Stipe Miocic's first-ever defeat is arguably the most surprising, when looking back at the careers of both men. While Stefan Struve was a well-accomplished UFC heavyweight, it's safe to say that Miocic surpassed him. However, on the night there was no denying 'Skyscraper', who landed a scintillating TKO blow to Miocic's dome.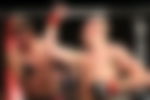 The end came at 03:50 of round 2 back in September 2012 and served as a major setback for Miocic's run. Chiefly, it was his fourth fight with the promotion and was a devastating KO that sidelined him. Miocic has been on record saying that the defeat went a long way in providing a fresh perspective on his career.
UFC on Fox 13- Junior Dos Santos vs Stipe Miocic
Miocic's next loss came three-fights after his TKO defeat to Struve when he matched up with Junior Dos Santos. 'JDS' was fresh off his title fight loss to Cain Velasquez and he was keen to pick up a dominant win. The Brazilian outpointed Stipe Miocic in an exciting contest that earned the 'Fight of the Night' honors.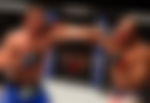 The unanimous decision victory came after Junior Dos Santos kept threatening a heavy blow to back up Miocic. Stipe Miocic didn't display the comprehensive striking prowess he's now known for back in 2014. However, his run after falling to 'JDS' was truly impactful and defined his career hugely.
UFC 226: Stipe Miocic vs Daniel Cormier
ADVERTISEMENT
Article continues below this ad
The most recent loss on Miocic's record came to former light heavyweight champion Daniel Cormier, who moved up in weight. 'DC' Knocked out Miocic cold with a tight right overhand that came off a clinch break. Cormier made sure that his reach disadvantage wasn't a hindrance as he implemented a perfect game plan.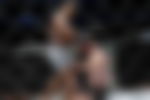 The aforementioned fighters fought two more times after their first meeting, and Miocic won the saga 2-1. In fact, he went on to earn a stoppage win via strikes of his own in the rematch and squared things off. The trilogy saga went a long way in defining Stipe Miocic as the UFC's all-time heavyweight GOAT given his comeback.
ADVERTISEMENT
Article continues below this ad