'He's Going to Rip Your Knees Apart' – Joe Rogan Weighs in on Jake Paul vs Dillon Danis
Published 12/19/2020, 2:27 PM EST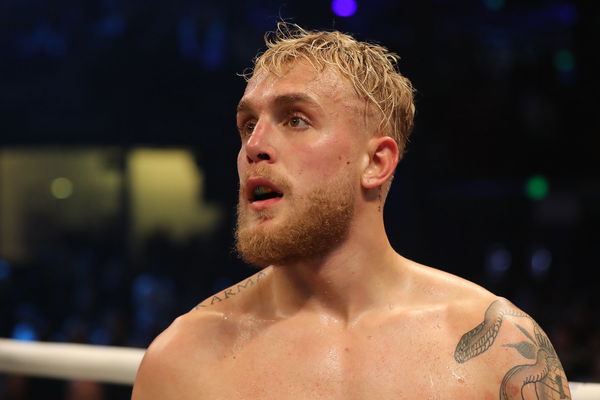 ---
---
Jake Paul has been rather aggressive in his pursuits of a fight with fighters from the MMA world. After issuing a heated challenge to Conor McGregor, Paul went after McGregor's friend and jiu-jitsu coach, Dillon Danis, in a video that has been making the rounds on the internet. After Joe Rogan watched the same, he gave his unfiltered opinion on a potential fight between the two.
ADVERTISEMENT
Article continues below this ad
A few days back, Dillon Danis was talking with Rogan's friend Brendan Schaub for the latter's show, Food Truck Diaries. Amidst the interview, Jake Paul showed up in the back of his truck and started hurling abuses and water balloons at Danis. However, as Danis neared Paul, the latter fled away.
Rogan saw the incident on one of the recent episodes of his podcast Joe Rogan Experience. The first question that he asked was why didn't Paul come out and fight Danis.
ADVERTISEMENT
Article continues below this ad
"Dillon Danis ran up to him and he sped away," Rogan said. "Why didn't he get out and fight him?"
Joe Rogan lauds the jiu-jitsu skills of Dillon Danis
Dillon Danis has had very limited exposure to the world of professional MMA. However, when it comes to the world of Brazilian Jiu-Jitsu, he would give most fighters a run for their money. The UFC commentator was of the opinion that had Danis gotten a hold of Paul, it wouldn't have ended very well for the latter.
ADVERTISEMENT
Article continues below this ad
"Let me tell you something, Dillon Danis gets a hold of you, you're either getting your arms broken. Your neck strangled off. Your head's going to get popped like a zit—[or] he's going to rip your knees apart," Rogan said. "There's not a f**king chance in the world. Dillon Danis is a world-class grappler. Top of the food chain."
Paul's recent antics, which include publicly calling out McGregor along with entering his Instagram DMs, have all been an attempt to get in the ring with 'The Notorious One'.
The renowned internet personality, who made the headlines after knocking out Nate Robinson, must be fully aware of the monetary benefits of a potential fight with the Irishman. Therefore, Paul is trying out every trick in the book to get a response from McGregor.
ADVERTISEMENT
Article continues below this ad