'He's Got Too Many Tools'- Anthony Johnson Picks Jon Jones to Defeat Francis Ngannou
Published 04/03/2021, 2:10 AM EDT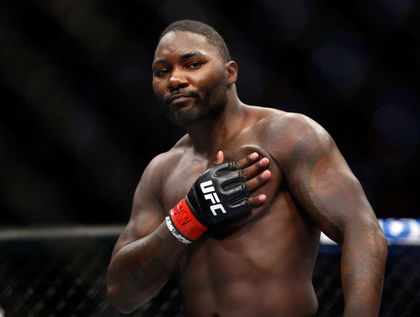 ---
---
Bellator MMA light heavyweight fighter Anthony Johnson spoke to Helen Yee and shared his candid views on a UFC match-up. Chiefly, 'Rumble' jumped right into a prediction for a fight between Jon Jones and Francis Ngannou, which is currently trending. The MMA community is entrenched in a debate about who would win if the fight were booked.
ADVERTISEMENT
Article continues below this ad
However, there's a definite hurdle to overcome first in the form of getting both athletes to sign a bout agreement. Jon Jones has been tussling with the UFC on social media over pay disputes that are seemingly going poorly. However, most fans are confident that both parties will come to an agreement for a fight of this magnitude.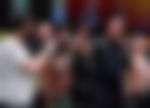 ADVERTISEMENT
Article continues below this ad
Anthony Johnson looks ahead at Ngannou vs Jones
'Rumble' didn't hold back on providing his prediction for Ngannou vs Jones, which could be the biggest UFC fight ever. According to Johnson, Jones simply possessed too many weapons that made him a threat everywhere. Looking at Jones' body of work, it's hard to argue that he's likely the most tactical fighter in MMA.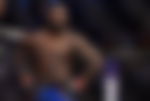 "Jon, he's got too many tools…I think Jon has too many weapons. His team is great, his IQ is up there. Everybody is so hung up on knockouts by Francis, I get that but there's still more to it than just the knockout. You can be a knockout artist and just get beat up like DC isn't a knockout artist, but he beat me up."
Is KO power not enough?
'Rumble' Johnson expanded on his viewpoint that simply being a KO artist wasn't enough at the highest level. The former UFC title challenger is perhaps the best person to testify to that. 'Bones' Jones has seen it all and per Anthony Johnson, this is what will get him the win.
ADVERTISEMENT
Article continues below this ad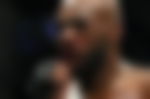 "You don't have to knock everyone out to be great, and Jon I think has all the tools to beat Francis. I won't say he'll finish him, but if Francis gets that one, it can be a short night for Jon. Some people say that his jaw hasn't been tested, like Jon has fought the who's who of MMA. People aren't realizing that. He's just making it look easy because of his skill."
Fight fans across the world will wait in sheer anticipation for the news that the aforementioned scrap has been booked. Looking at the way things are going, the UFC may turn to other big names such as Derrick Lewis or Stipe Miocic. It all boils down to if the UFC and 'Bones' can meet somewhere in the middle.
ADVERTISEMENT
Article continues below this ad