'He's Not Healthy'- Dana White Saddened by Khamzat Chimaev's Condition
Published 03/05/2021, 10:28 PM EST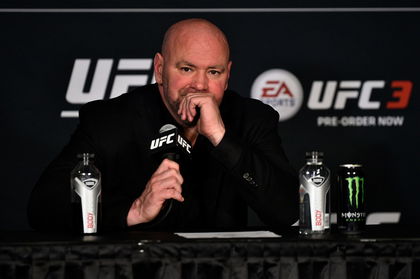 ---
---
UFC President Dana White spoke to Kevin Iole from Yahoo Sports and weighed in on Khamzat Chimaev's recent predicament. The Swedish-Russian fighter recently announced his retirement from MMA in a move that was quickly backtracked on by several parties. Chiefly, White came out and revealed that 'Borz' wouldn't actually be stepping away from active competition.
ADVERTISEMENT
Article continues below this ad
The decision to suddenly walk away came from his lingering battle with COVID-19 that has continued to take its toll. What's more, he was supposed to compete in January but was pulled from his bout with Leon Edwards. The timeline for Khamzat Chimaev's return is largely unknown, and fans aren't sure when he'll make his way back.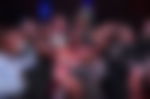 ADVERTISEMENT
Article continues below this ad
Dana White on Khamzat Chimaev's return
White told Kevin Iole that Chimaev's return to form was delayed largely due to his own hand. White revealed that 'Borz' is refusing to take the proper precautions in order to recover from his ailments.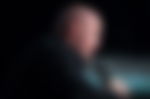 "No, he's not healthy and the reason he's not healthy is the reason that we all love him and why he gained a million followers in a few weeks because the guy is a savage. When you're a fight fan, this is the kind of guy that you love to follow and that you love to watch fight. The problem with a guy like this is he's sick. He needs to take some time off, he needs to go home and relax and heal."
'Borz' Chimaev continues to put his head down
White doubled down on the fact that Khamzat Chimaev's persistence to enter the training room is what has delayed his recovery. If this trend continues, there's no way of knowing how long he'll be away from actively competing at welterweight.
ADVERTISEMENT
Article continues below this ad
"The sooner he does that, the sooner he can come back and fight, but he will not. The guy shows up at the gym, he's downstairs. They caught him running full boar on a treadmill downstairs and they're like, 'what are you doing?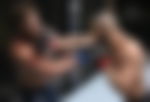 Get off the treadmill.'  Then he goes in and he's at some gym at a hardcore wrestling session and I think the thing with him right now is he's so strong-willed and he knows I should be champion…but he doesn't have the patience to heal."
ADVERTISEMENT
Article continues below this ad
Khamzat Chimaev will most certainly come back with a high-profile fight once he's medically cleared to return to action. However, that process will be significantly delayed if he continues to train while coming in with a compromised condition. Fans of the sport will be on the lookout for updates on Chimaev's recovery and return going forward.