'He's Not Holding Up the Division'-Dana White Reveals the Future of Lightweight Division in the Absence of Khabib Nurmagomedov
Published 03/11/2021, 7:32 AM EST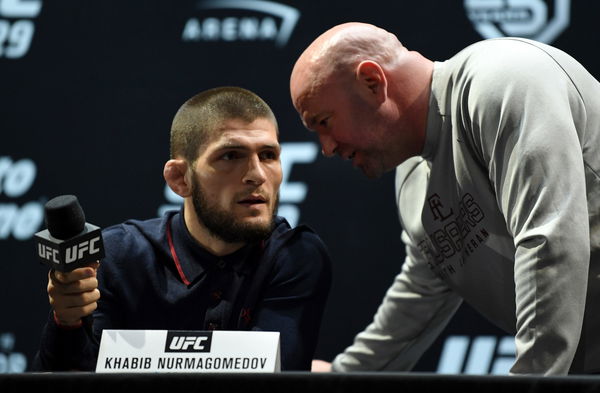 ---
---
UFC President Dana White spoke to Caroline Pearce out of BT Sport following the latest UFC 259 pay-per-view event. The long-time boss of the organization came out and touched on several topics, including the state of the lightweight division. Chiefly, the 155-pound division has been a moneymaker for the UFC for a long time, as there's always fan interest.
ADVERTISEMENT
Article continues below this ad
White has been trying to get lightweight kingpin Khabib Nurmagomedov to make a return to the organization. 'The Eagle' retired after UFC 254 and now spends his time training the next wave of fighters out of Dagestan. However, White believes there's plenty more for Khabib to do in the sport and wants him to make a return to the competition.
ADVERTISEMENT
Article continues below this ad
Dana White speaks out on the future of the lightweight division
White revealed that he was currently engaged in conversation with Nurmagomedov about making a return to the octagon, and also expanded on the other lightweight fighters who are desperately trying to take over the division.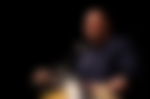 "I'm just talking to Khabib because I think the guy is the best in the world. I think he has a lot left and you know, it doesn't matter, all these guys got to fight each other, anyway. Nobody is in line like 'I should be next'. One through nine, all those guys are bada** and can win on any given day….
"Khabib is undoubtedly the best in the world by a long shot, he's the champ. The rest of the guys are going to have to fight it out."
Khabib Nurmagomedov: Will he lace up his gloves once again?
Additionally, Dana White went in on the greatness of Khabib's reign and the sheer dominance he's put forth. Chiefly, 'The Eagle' has put away a large majority of the top lightweights on the roster, with ease, no less. It's been a sight to behold and White hopes to have one of his biggest stars make a return.
ADVERTISEMENT
Article continues below this ad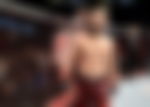 "There's been great performances, but he's like 'Dana, Come one, be honest, look at this.' Look at his fight with Justin Gaethje, his fight with Conor, his fight with everybody. I can't remember what the exact stat is, he's lost one round in his career…he's not wrong, he's way ahead of the pack. He's not holding up the division. These guys all got to fight. There's no division hold up at all. If you look at Poirier who is number one, look at the way his fight went with Khabib."
Time will be the only indication as to whether Khabib Nurmagomedov will decide to lace up his gloves once again. His friend and teammate Islam Makhachev is seemingly being groomed to take his place at the very top of the division. In the meantime, Dana White will surely do his best to get Nurmagomedov back on board.
ADVERTISEMENT
Article continues below this ad