HILARIOUS: Jon Anik Sheds Some Light on His Love For Modelo and P3 Protein Snack
Published 01/07/2021, 5:50 AM EST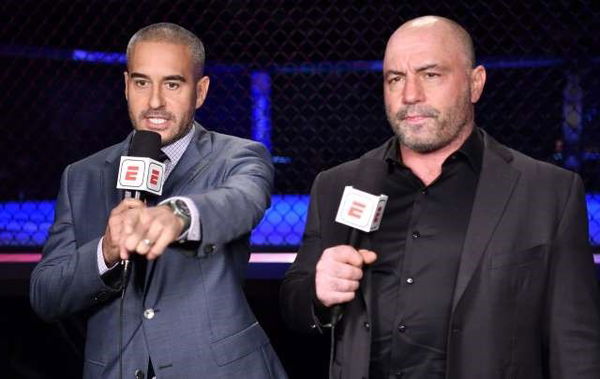 ---
---
UFC commentator Jon Anik recently had a hilarious exchange with Lucas Grandsire on a podcast of the same name. The famed broadcaster was asked to expand on his alleged love for P3 Protein packs and Modelo Cold Brews by Grandsire. Chiefly, the reference throws things back to Anik's on-air ad reads on the aforementioned products that spawned the discussion.
ADVERTISEMENT
Article continues below this ad
Anik is certainly passionate when it comes to his delivery on Fight Night, and this includes his advertisement reads. Moreover, this is what brought around the question as to whether he [Anik] stocks his home with Modelo and P3.
ADVERTISEMENT
Article continues below this ad
Jon Anik comes in as the main play-by-play commentator for the UFC, and he follows through on his role in Pay-Per-View events. Anik came in for Mike Goldberg and works in tandem with Joe Rogan and Daniel Cormier, who are color commentators. The difference lies in the advertisement responsibilities that fall on Anik to execute.
Jon has lent his voice to some of the most iconic moments in modern-day UFC history. Additionally, his colleagues will be the first to corroborate the rumor that he's one of the most professional broadcasters on board. Be it pre-fight preparation or delivery on Fight Night, Jon Anik never fails to deliver. He came aboard the UFC machine in 2011 when Dana White announced he would be joining the company.
ADVERTISEMENT
Article continues below this ad
Jon Anik: How did we get here?
Anik was born in Boston, Massachusetts, and graduated from Gettysburg College with a degree in political journalism. Apart from being a UFC staple on the commentary bench, he is also a former ESPN anchor and host of ESPN.com's MMA Live. Not to mention, the veteran broadcaster is part of a hugely successful podcast called the Anik and Florian Podcast.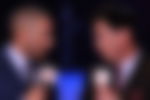 ADVERTISEMENT
Article continues below this ad
MMA podcasts are in high demand these days, and several former fighters have branched out into that territory. To have Anik on board brings out a new perspective that other MMA personalities miss out on. Furthermore, he's privy to certain behind the scenes happenings that are simply not accessible to several other notable individuals in the MMA sphere.