HILARIOUS! Metallica's Robert Trujillo Cannot Believe the 'Lars Toilet' Exists
Published 11/27/2021, 3:00 PM EST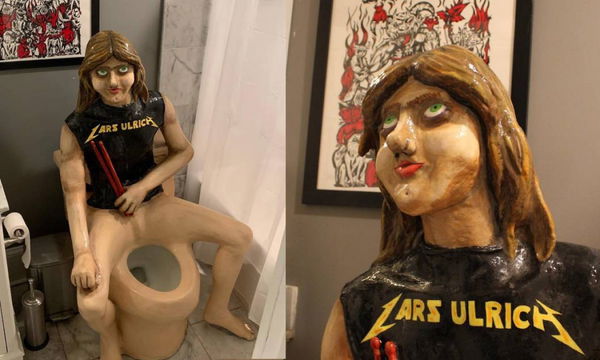 Metallica's Robert Trujillo spoke to Mike Bohn out of MMA Junkie ahead of Triller's Triad Combat event. The aforementioned band will be performing at Saturday's event and Trujillo dropped in to talk about all things combat. However, he left with a massive surprise when he found out something interesting about the co-founder of Metallica, Lars Ulrich.
ADVERTISEMENT
Article continues below this ad
Bohn showed Trujillo a viral photograph of a fully functional, life-size toilet built to resemble Lars Ulrich that was built by fans. The eye-catching creation was built by artist Prince Midnight, who revealed the model toilet on social media. Fans of the heavy metal band collectively lost their minds when they say the creation and the post is grabbing eyeballs.
ADVERTISEMENT
Article continues below this ad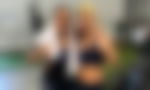 Trujillo expresses his shock over the stunning creation
Robert Trujillo couldn't contain himself when he first saw the toilet, and he commented on the same. Chiefly, his reaction was one of pure surprise and he was keen to discuss the model with Lars Ulrich himself when they meet. It surely is a unique object that will serve to garner attention, not just for the hardcore fans of the band.
ADVERTISEMENT
Article continues below this ad
"I see it. Oh my god! You're kidding. This is incredible, how come I didn't see this. This is a work of art, I want one. Where can I buy em. This is great, this is a first for me. I just spoke to him [Lars Ulrich] yesterday. He didn't tell me about this. I'm sure I'll hear about this when I see him."
The toilet sees the Danish drummer Lars Ulrich with his drumsticks in a crossed position, as he wears a T-shirt with his own name. The font of his name is set to resemble the now iconic font of Metallica and it is an extremely precise touch.
ADVERTISEMENT
Article continues below this ad
Chiefly, this isn't Prince Midnight's only work and he's dedicated to designing wacky objects that capture everyone's attention. Earlier in the year, he made a guitar from the skeleton of his deceased uncle, no doubt another unique object. In fact, that guitar too was fully functional, much like the Lars Ulrich toilet.
Read this story: Conor McGregor or Floyd Mayweather: Who is the Richer Athlete? Net Worth, Fight Purses, and More