'His Performance Against Khabib Was Fu**ing Embarrassing'- UFC Middleweight Kevin Holland Trashes Justin Gaethje
Published 02/25/2021, 6:09 AM EST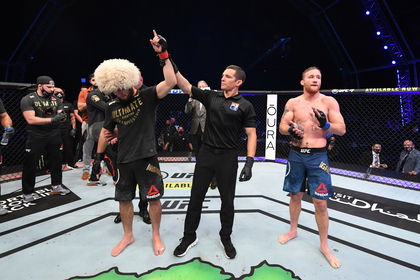 ---
---
UFC commentator Joe Rogan spoke to middleweight contender Kevin Holland on all things related to the fight game. Chiefly, 'The Trailblazer' Holland did a deep dive into former UFC interim lightweight champion, Justin Gaethje, and his most recent performance. Gaethje last fought at UFC 254 and fell to the undisputed champion Khabib Nurmagomedov via Triangle choke.
ADVERTISEMENT
Article continues below this ad
'The Highlight' tried his best to keep up with Nurmagomedov's relentless pressure on the ground, however, it proved ineffective. Khabib Nurmagomedov mauled Gaethje like he has so many lightweights before he announced his retirement. Furthermore, the defeat of Gaethje was more jarring to fans who came in and saw him slumped over on the canvas.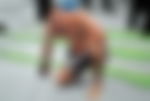 ADVERTISEMENT
Article continues below this ad
Kevin Holland goes after Justin Gaethje
Holland who has risen up to be a bonafide star in the promotion wasn't too impressed with Gaethje, to say the least. The 185-pound contender who is on a five-fight win streak expected Justin Gaethje to put forth much more resistance on Fight Island. For what it's worth, Joe Rogan didn't see eye to eye with Holland's notion that Gaethje 'embarrassed himself.'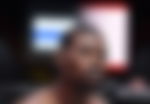 "Justin Gaethje just got subbed. I like Justin Gaethje, but his performance against Khabib was fu**in embarrassing. He ran the whole time, if I run against Derek Brunson, that's a problem. Don't run from somebody."
"What's wrong with a jab? Nobody throws jabs. But yeah, everything I've seen from Justin Gaethje and then that fight, I was like fu** that, dude."
Justin Gaethje: Where does he go from here?
ADVERTISEMENT
Article continues below this ad
'The Highlight' had set up high expectations for himself following his career-defining performance against Tony Ferguson at UFC 249. The win brought Justin Gaethje the interim championship and reminded fans of his prowess. However, there's no denying that his loss to Nurmagomedov left plenty to be desired from a competitive stand-point.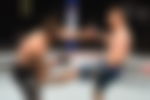 There will be a meaningful amount of pressure on Gaethje when he decides to make his octagon return. 'The Highlight' will return with a fight against another top-ranked fighter and test his mettle off the get-go. He has showcased an ability to trade with the very best, and Gaethje will be optimistic to make another run at championship gold.
ADVERTISEMENT
Article continues below this ad